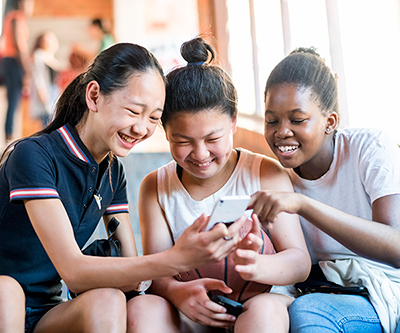 Adolescence is a challenging time not only for teens themselves but also for their providers, who may be unsure when to apply pediatric care guidelines versus adult care recommendations. NICHD research aims to protect the health and welfare of adolescents during this important and understudied transition.
For example, NICHD researchers reported that teenage drivers who reach for an object while driving have nearly seven times the crash risk. Dialing, texting, or browsing on a phone doubled the crash risk. Vehicle crashes are the leading cause of death for 15- to 20-year-olds. The study was the first to analyze real-time driving data to quantify how visual distraction relates to crash risk. The researchers hope this will lead to technologies or interventions that can alert teenage drivers to dangerous driving behaviors.
Teenagers also face danger off the road. Nine in 10 teens killed by an intimate partner are girls, according to NICHD-funded research. The study found that these homicides are often related to breakups or jealousy and firearm access. This finding adds to a growing body of research about intimate partner violence among adolescents. Researchers suggest that this information may lead to interventions that reduce this type of violence.
Living in poverty can have negative effects on the adolescent brain, including learning difficulties, mental health conditions, and lower brain volume in areas linked to emotion and impulse control. But supportive parenting may help offset those effects, according to NICHD-funded research. Supportive parenting means, in part, reasoning with and encouraging children to think about the consequences of their actions. Researchers studied more than 100 children as they grew to adulthood and found that children of supportive parents had more normal emotion regulation brain connections compared with children without supportive parents. The researchers hypothesize that supportive parents may help children better navigate adolescence by modeling effective problem solving and healthy self-control behaviors.
Although U.S. rates of teen pregnancy are on the decline, understanding teen behavior and preventing teen pregnancy are important for long-term health and success. NICHD-funded researchers reported that Medicaid-reimbursement practices allowing long-acting reversible contraceptive (LARC) implants immediately after delivery can help teen moms avoid getting pregnant again too soon. Pregnancies that are too close together raise the risk for complications, including preterm birth and low birthweight. The finding suggests that instituting reimbursement practices that allow LARCs to be implanted immediately can increase contraceptive use and reduce closely spaced pregnancies.