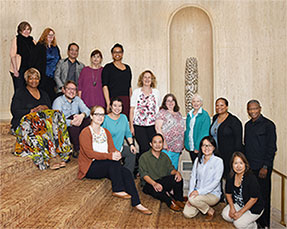 OSPRA provides data analysis, science policy, and planning across NICHD. Working with the other components of the Office of the Director and with extramural and intramural scientists, OSPRA prepares a large number of reports on NICHD's activities and their impact on science and public health, and provides information to requesters within the NIH, DHHS, Congress, the White House, and other federal agencies. The Office develops, maintains, and rigorously analyzes detailed data on NICHD's programs and their impact.
OSPRA has developed an extensive database describing the scientific foci of NICHD research grants and projects—past and present—to support reporting and data analysis. In addition, OSPRA develops and analyzes data on NICHD-supported research literature, program funding and activities, and scientific and policy outcomes to assess the operations and outcomes of NICHD programs. OSPRA also coordinates science planning and policy activities across NICHD, including operational and strategic planning, at the institute level and for interdisciplinary scientific topics that cut across organizational boundaries.
OSPRA includes two branches:
Referral and Program Analysis Branch (RPAB) supports and advances the institute's scientific mission by providing accurate referral, program analysis, and interpretation and classification of the scientific interest of all projects submitted to NICHD.
Science Policy, Planning, and Evaluation Branch (SPPEB) supports and advances the institute's scientific mission by providing scientific policy support, program planning processes, and program evaluation.