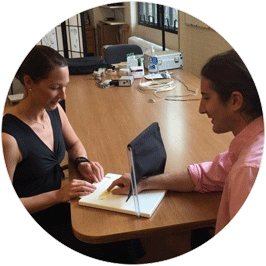 The broad nature of the medical rehabilitation field means that no single agency or organization can do it all. NCMRR collaborates with many other government agencies and organizations to help advance medical rehabilitation research and care.
The list below includes some of the Center's partners outside of NIH.
In addition, disability.gov offers resources on benefits, civil rights, community life, education, emergency preparedness, employment, health, housing, technology and transportation for people with disabilities, their families, Veterans, educators, employers, and others.
Department of Health and Human Services (HHS)
Department of Defense (DoD)
Other Agencies and Organizations
Department of Housing and Urban Development (HUD) offers information and answers to frequently asked questions on the housing rights of people with disabilities and the responsibilities of housing providers and building and design professionals under federal law at http://portal.hud.gov/hudportal/HUD?src=/topics/information_for_disabled_persons.
Office of Disability Employment Policy (ODEP), Department of Labor
ODEP's mission is to develop and influence policies and practices that increase the number and quality of employment opportunities for people with disabilities.
Rehabilitation Research & Development (RR&D) Service, Department of Veterans Affairs
RR&D's mission is to generate knowledge and innovations to advance the rehabilitative health and care of Veterans and the nation.
Patient-Centered Outcomes Research Institute (PCORI)
This nongovernmental organization was authorized by Congress in the Patient Protection and Affordable Care Act of 2010. PCORI's mandate is to improve the quality and relevance of evidence available to help patients, caregivers, clinicians, employers, insurers, and policy makers make informed health decisions. Information about PCORI research projects on muscular and skeletal disorders, neurological disorders, and trauma/injury is available at http://www.pcori.org/research-results

.
Disability and Rehabilitation Engineering (DARE), National Science Foundation
The DARE program supports engineering research to will improve the quality of life of persons with disabilities through: development of new technologies, devices, or software; advancement of knowledge regarding normal or pathological human motion; or understanding of injury mechanisms.