Overview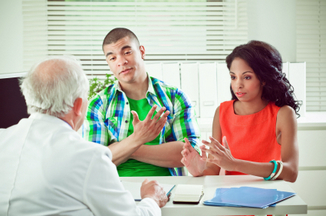 CCTN was established in 1996 to support research on male and female contraception and to conduct clinical trials of new contraceptive drugs and devices.
The network is managed through NICHD's Division of Intramural Population Health Research and includes 19 sites for clinical evaluation of new female contraceptives and two sites for male contraceptives. Sites are located at university research centers and medical centers across the country. Each site employs a qualified obstetrician/gynecologist (for female-focused sites) or andrologist/urologist (for male-focused sites), study coordinator, and data/research manager, and has access to clinical facilities capable of recruiting for and conducting Phase I, II, and III clinical trials.
The network is funded through contracts and utilizes a scientific advisory committee, composed of outside experts in the fields of basic and clinical contraceptive research, pharmacology, and epidemiology, to advise on research topics and directions. The network also relies on a statistical and clinical coordinating center to monitor trials and coordinate data from its studies.
Topic Areas
CCTN clinical field centers are selected for their capacity to conduct Phase I, II, and III trials of oral, vaginal, intrauterine, injectable, implantable, or topical contraceptive drugs and devices.
Selected research topics include:
The ability of progestin- and testosterone-based topical gels to reduce gonadotropin levels and reversibly inhibit sperm production (spermatogenesis)
A progesterone receptor modulator, CDB-2914, as an emergency oral contraceptive when taken within 72 hours of unprotected intercourse
The efficacy of a novel female condom for preventing both pregnancy and sexually transmitted infections
Progestin-based compounds that can prevent pregnancy without increasing the risk of blood clots and other venous thromboembolism-type conditions, especially in obese women
The use of a novel progestin- and estradiol-releasing vaginal ring for effective contraception, without increasing the risk of blood clots and other venous thromboembolism-type conditions, especially in obese women
More Information
NICHD Contact: Diana Blithe