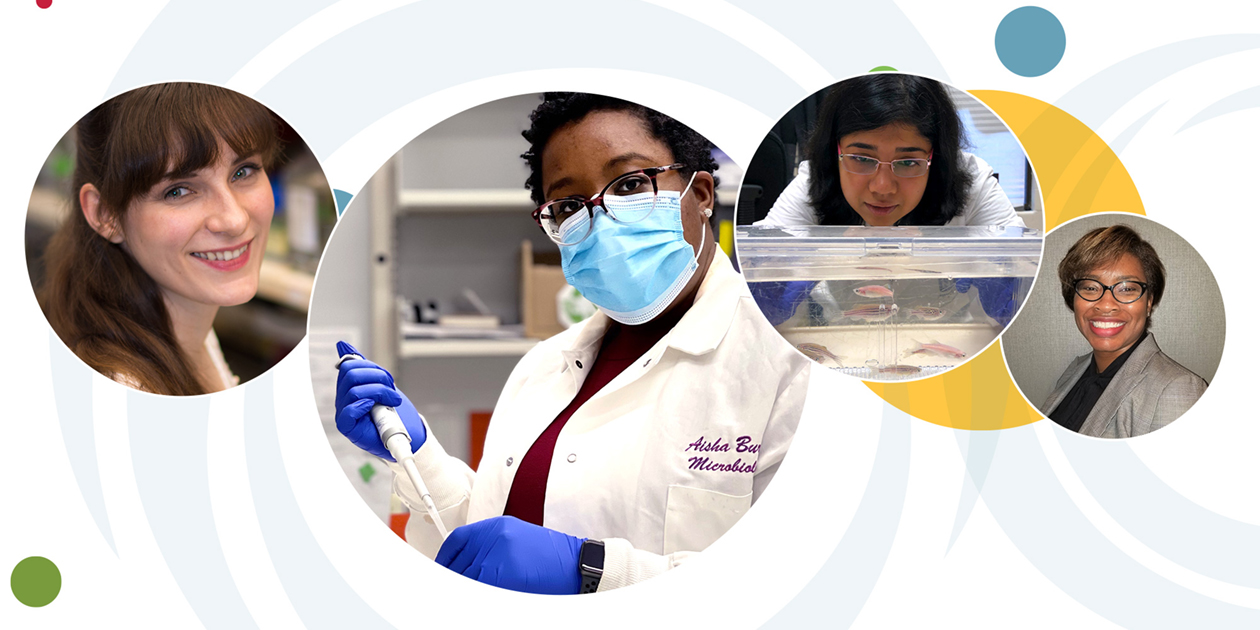 In 2019, the Eunice Kennedy Shriver National Institute of Child Health and Human Development (NICHD) launched its Women in Science series to highlight the exceptional contributions of its female researchers.
Dr. Cernich is the Deputy Director of NICHD.
Dr. Bianchi is the Director of NICHD.
Dr. Dasso leads NICHD's Section on Cell Cycle Regulation and serves as the acting scientific director in the Division of Intramural Research (DIR).
Dr. Storz is a senior investigator in NICHD's Section on Environmental Gene Regulation and an associate scientific director in DIR.
Dr. Ozato is a senior investigator in the Section on Molecular Genetics of Immunity.
In addition to these full profiles, we also post regularly to our #WomenInScience series on our Instagram feed
.