Inclusion is the Path to Personalized Care
Posted on 5/16/2018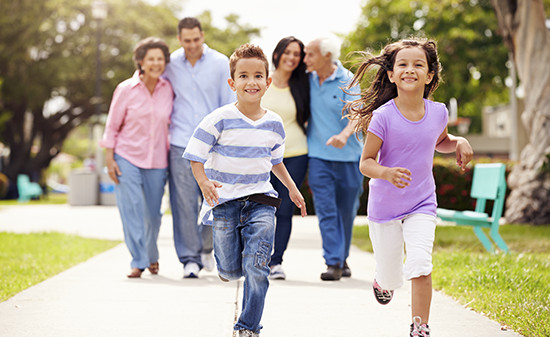 We are at the very early stages of personalized medicine, the idea that treatment can be targeted to meet an individual's medical needs. However, if large segments of the population aren't included in clinical studies, the results of our research—and the scope of personalized approaches—will be limited.
The Eunice Kennedy Shriver National Institute of Child Health and Human Development (NICHD) conducts and supports research involving several underrepresented populations: pregnant women, nursing mothers, children, and people with physical and/or intellectual disabilities. Together, these groups are estimated to comprise more than half of the U.S. population. For more than 50 years, NICHD has supported research that spans preconception through adulthood. This is the core of our mission.

Continue Reading
---
Crowdsourcing to Understand Typical Pregnancy Experiences
Posted on 2/15/2018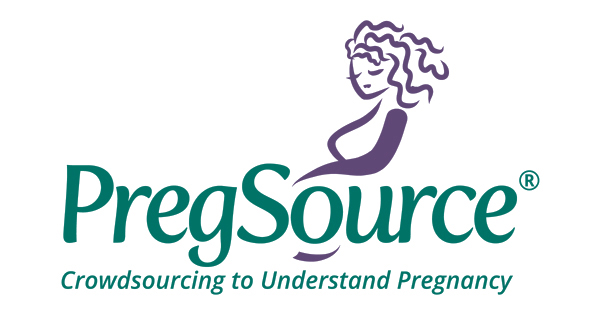 Like many first-time moms-to-be, Carey Tang has multiple pregnancy apps on her phone, and she regularly searches the Internet for information. But like the rest of us who mine the web to enhance our knowledge, she often has trouble separating fact from fiction.
Ms. Tang, who is in her second trimester, works in fundraising for the Children's Hospital Foundation, part of the Children's National Health System, which supports doctors, nurses, and scientists in advancing pediatric medicine. She understands that for all we know about treating disease, there is much we do not yet know about health. For example, for pregnant women, health care providers do not yet have answers to some very basic questions. What if we could collect information about the typical experiences of pregnancy and the impact of pregnancy on the long-term health of the mother?

Continue Reading
---
Improving Odds of Success for Young Researchers
Posted on 1/16/2018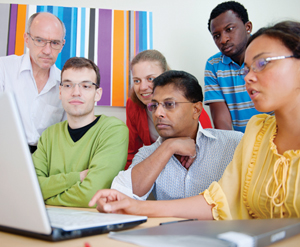 NICHD training and career development programs are critical to helping young researchers advance in fields relevant to the institute's mission. Our commitment to these programs was echoed with the December 2016 passage of the 21st Century Cures Act, which called for NIH to provide opportunities for new researchers and promote earlier research independence. For decades, NICHD has sought to help young scientists acquire the knowledge and experience necessary to conduct independent research, and we are always looking for the best, most efficient way to accomplish this goal.
Historically, NICHD support for training has remained steady at 5 to 6 percent of the extramural budget, a level we plan to maintain. Within our portfolio is a mix of institutional grants (T32s and K12s), which universities use to develop training programs, and individual grants (Ks and Fs), which trainees use to propose specific research projects under the supervision of a mentor. When we analyzed our training programs and compared them to other NIH institutes, our results were striking: In fiscal year 2014, our institutional K12 programs occupied nearly 40% of our training portfolio; this far outweighed the investments of other NIH institutes.

Continue Reading
---
Refining the Maternal and Pediatric Research Agenda: 2020 and Beyond
Posted on 11/15/2017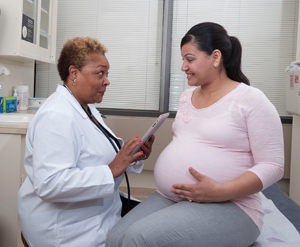 As we refine the science-driven HIV clinical research enterprise, we find ourselves at a pivotal moment for the future of maternal and pediatric HIV/AIDS research. Last year, the NIH-supported IMPAACT Network presented research results demonstrating unequivocally that early antiretroviral treatment for women protects their health and prevents transmission of HIV to their babies in utero, during birth and while breastfeeding. This breakthrough sets the stage to tackle other pressing concerns for women and children.
Looking ahead to 2020 and beyond, the National Institute of Allergy and Infectious Diseases (NIAID) and the Eunice Kennedy Shriver National Institute of Child Health and Human Development (NICHD) have developed the following priorities for NIH's maternal and pediatric HIV research:

Continue Reading
---
Funding Driven by Scientific Priorities, Not Just Paylines
Posted on 11/1/2017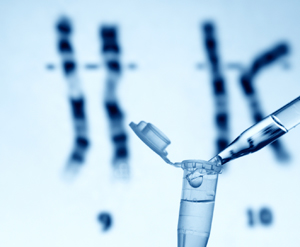 In 2016, NICHD embarked on a process to redefine its approach to research funding. For decades, the institute relied on a "payline," or funding cutoff point, to determine which grants received awards. A payline set at the 10th percentile, for example, meant that NICHD would most likely fund only the top 10 percent of applications that were reviewed and scored during a given period.
While this approach helped NICHD fund significant research over the years, it did not provide much flexibility to align our institute's portfolio with emerging scientific opportunities and priorities, particularly when we received a high volume of applications but had limited funds for new grants. As a result, we ran the risk of not funding highly scored, investigator-initiated projects that aligned closely with NICHD priorities, but narrowly missed the payline.

Continue Reading