The NICHD Division of Intramural Research (DIR) conducts laboratory and clinical research programs to seek fundamental knowledge about the nature and behavior of living systems through basic, clinical, and population-based research. DIR uses this knowledge to illuminate developmental origins of health and disease and to help ensure that women and men have good reproductive health, that children are born healthy, and that people develop to live productive lives.
The DIR research program is a multidisciplinary environment that investigates the physics, chemistry, and biology of cells; the processes that govern and regulate cellular function; and the effects when these processes fail. The Division includes more than 60 tenured and tenure-track investigators, organized into 13 affinity groups, and approximately 250 postbaccalaureate, clinical, and postdoctoral fellows and graduate students.
DIR research addresses several fundamental questions:
How do cells transmit signals from the outside environment to the nucleus, initiate gene expression and replication, and then translate molecular responses into changes in function, differentiation, and communication with the cells' neighbors and environment?
How do cells talk to one another, identifying their properties and location to give rise to tissues and organs?
How are these processes integrated during embryonic, fetal, and postnatal development?
When these processes go awry and disease ensues, how may we intervene and treat the disease?
Most DIR laboratories are located on the NIH campus in Bethesda, Maryland, or in nearby Rockville. DIR also has a lab focused on perinatal research and obstetrics in Detroit, Michigan.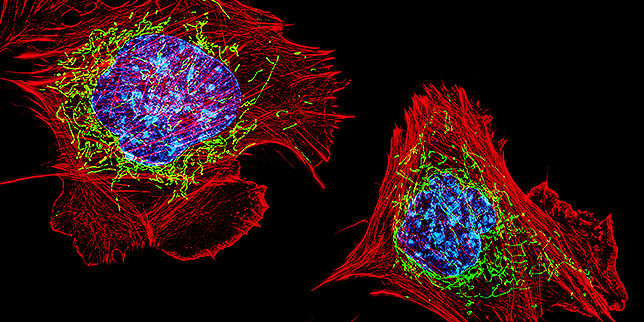 Learn about Dr. Constantine Stratakis, NICHD Scientific Director, and his research, as well as the work of other components in the OSD.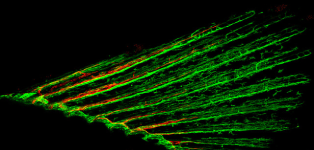 Scientists and physicians in the NICHD DIR are organized into AGs, allowing a forum to share ideas and collaborate around common themes in the DIR mission.
---
Highlights
Annual Report of the DIR: Describes DIR investigators' activities and progress for the previous year
DIR-Related NICHD News: Provides explanations of recent findings from DIR scientists