Deaths most commonly resulted after arguments over breakups, rejection, or jealousy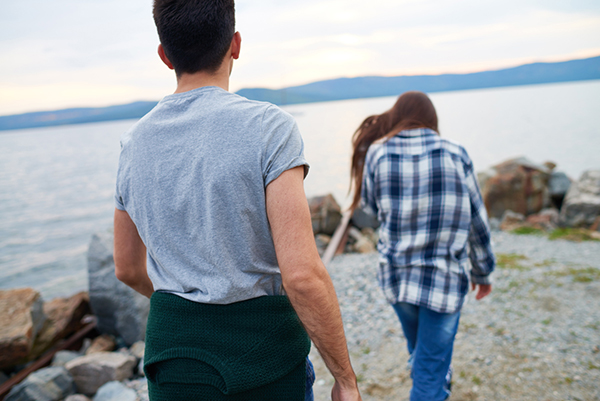 Girls comprised 90 percent of teens killed by an intimate partner, according to an analysis funded by the Eunice Kennedy Shriver National Institute of Child Health and Human Development of the National Institutes of Health.
Death most commonly resulted after the victim either ended a romantic relationship with the perpetrator or would not enter a relationship with him, or the perpetrator was jealous of a new partner (27%), or after an argument (24.7%).
The findings provide information for policy makers and researchers developing interventions to prevent teen intimate partner homicides.
The analysis was conducted by Avanti Adhia, ScD, at the University of Washington, Seattle, and colleagues and appears in JAMA Pediatrics.
Background
A previous study conducted in18 states reported that 55 percent of all homicides of women from 2003 to 2014 were related to intimate partner violence. The authors note that while homicide is the third leading cause of death among adolescents, little research has been conducted on intimate partner homicide among U.S. adolescents. The authors added that adolescents may have difficulty controlling their behavior during a conflict, such as when a relationship ends. This is because they experience emotions intensely and haven't learned to control them and may lack the skills to control their behavior during a conflict. The authors undertook the current study to learn the extent of intimate partner homicides among U.S. teens and the risk factors for it.
Results
The researchers analyzed data from the National Violent Death Reporting System a data base of information from 32 states, including birth certificates and other vital records, medical examiner reports, and records from law enforcement agencies on violent deaths, including homicides and suicides. They identified an incident as an intimate partner homicide if the victim or perpetrator were listed on records as a spouse, ex-spouse, girlfriend or boyfriend, ex-girlfriend and ex-boyfriend.
Of the 2188 homicides of adolescents aged 11 to 18 from 2003 to 2016, 150 (6.9%) were intimate partner homicides. Of these, 135 (90%) were girls 16.8 years of age, on average. Perpetrators tended to be male (89.9%), with an average age of 20.6 years.
A total of 94 perpetrators (62.7%) were the victims' current intimate partners, and 40 (26.7%) were former intimate partners. Most victims were single, but 4 (2.7%) were married, in a civil union, or domestic partnership. For 90 deaths, firearms (61%) were most commonly involved, 57 of which (82.6%) involved handguns. In 24 cases, the perpetrator also died by suicide. Another 12 homicides (8%) were due to reckless firearm behavior—disregard for safe handling of firearm, when the perpetrator believed the gun was not loaded. Pregnancy-related homicides—when the perpetrator did not want to have a baby—were listed as the reason for 10 homicides (6.7%)
Significance
The researchers concluded that adolescent intimate partner homicides disproportionately affect girls, often in relation to a breakup or jealousy, and when the perpetrator has access to firearms. Programs seeking to reduce intimate partner violence should consider that these factors may increase adolescent risk of homicide.
Reference
Adhia A, et al. Intimate partner homicides of adolescents. JAMA Pediatrics 2019. doi:10.1001/jamapediatrics.2019.0621.