Addressing the Needs of Women During the Pandemic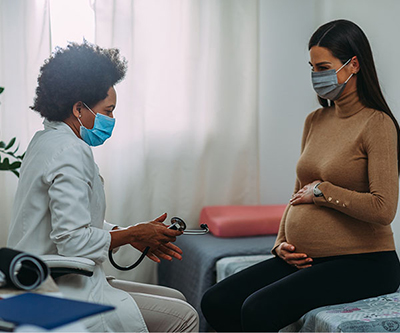 At the beginning of 2021, NICHD Director Diana W. Bianchi, M.D., and colleagues called for greater inclusion of pregnant and lactating people in COVID-19 vaccine research.
Learn how we addressed these needs during the pandemic.
Leading Research on COVID-19 Transmission in Schools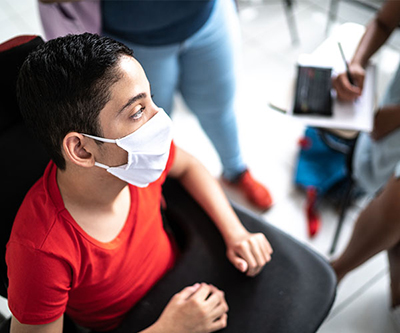 NICHD-funded scientists, as part of NIH's RADx-UP program, are exploring how COVID-19 is transmitted in schools.
Learn how we led research to help students and faculty attend school safely during the pandemic.
Understanding Long COVID in Children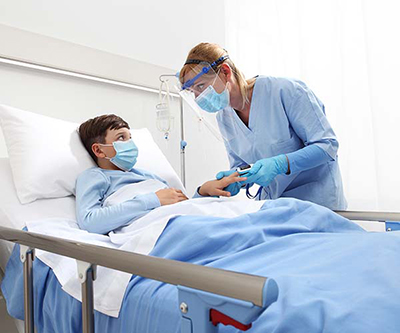 Since the pandemic started, NICHD has led research to study the effects of COVID-19 on children.
Learn about our advancements in understanding a long-term complication called Multisystem Inflammatory Syndrome in Children, or MIS-C.
Developing & Evaluating COVID-19 Treatment Strategies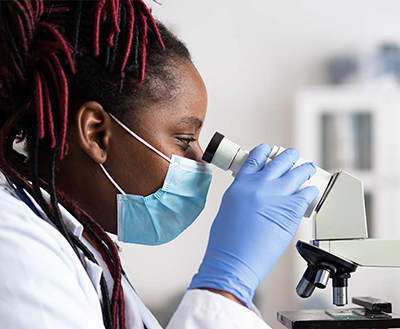 NICHD supports and conducts research to identify effective ways to diagnose and treat COVID-19.
Learn about advances on drug treatments and in understanding how the virus infects cells.
Addressing Health Disparities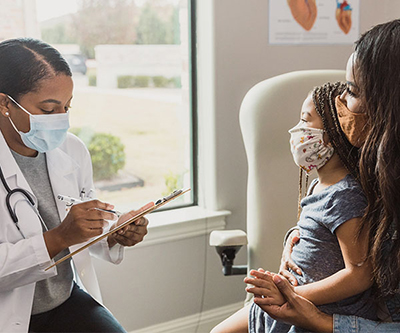 NICHD has a long history of supporting health disparities research—initially in the context of women's health and intellectual, developmental, or physical disabilities—but also in timely circumstances such as the COVID-19 pandemic.
Learn about our research on vaccine distribution and equity, maternal health disparities, and more.
Advancing Research on Intellectual and Developmental Disabilities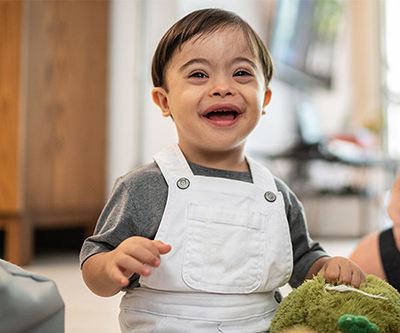 People with intellectual or developmental disabilities (IDDs) are central to NICHD's mission since it was established in 1962.
Learn how the institute continues to lead research on IDDs nearly six decades later.
Understanding Contraception, Fertility, and Pregnancy Loss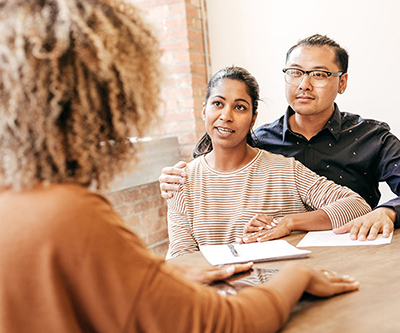 Promoting reproductive health and supporting healthy pregnancies are key research themes for NICHD.
Learn about new findings that help improve our understanding of contraception, fertility, and pregnancy loss.
Improving Therapies and Treatments for Health Conditions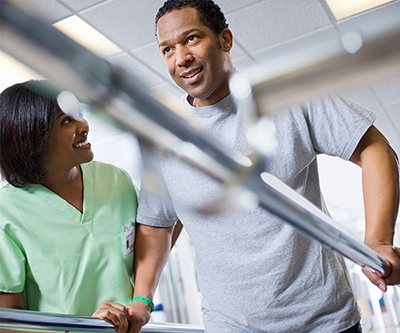 Research supported by NICHD has led to new or improved therapies and treatments for many different health conditions.
Learn about advances in stroke rehabilitation, cerebral palsy treatments, and more.
Advancing Nutrition Research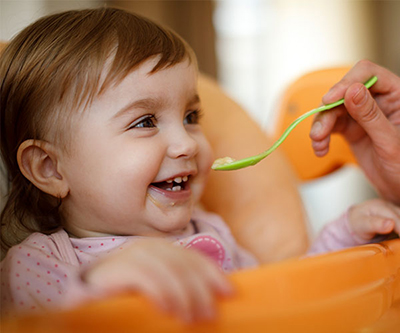 Understanding the impact of nutrition in pregnancy and infancy can help babies get a healthy start in life.
Learn how NICHD research helps improve our knowledge of nutrition across the lifespan.
Improving Child and Adolescent Health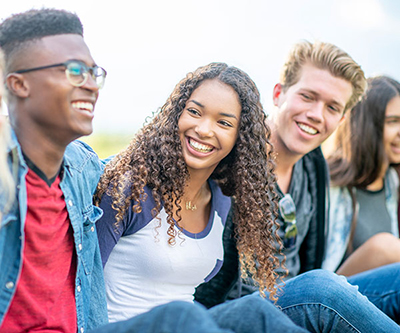 NICHD is dedicated to helping all children thrive—from birth, to school, and beyond.
Learn about research that improves child and adolescent health.
Establishing New Resources and Technologies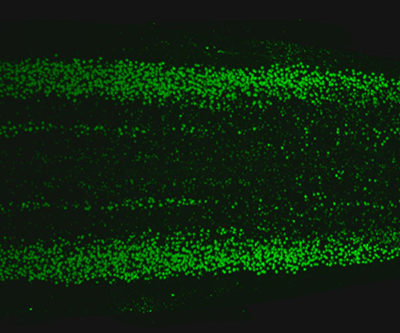 NICHD's focus on data sharing, new technologies, and research collaboration often leads to advances in a variety of research fields and health conditions.
Learn about new resources, tools, and devices.
Back to Spotlight: Selected NICHD Research Advances of 2021.