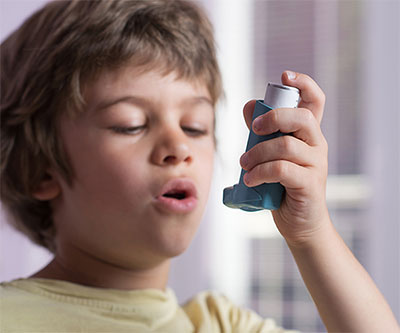 Credit: Stock image
The causes of childhood asthma and other allergic diseases are complex and not fully understood. Development of these conditions may be linked to early exposures, including the use of infertility treatments by the child's parents.
To explore this potential link, researchers from the Epidemiology Branch evaluated data from the Upstate KIDS study, which enrolled approximately 5,000 mothers and 6,000 children born between 2008 and 2010. Mothers responded periodically to questionnaires about their health and their children's health and medical histories. Infertility treatments included in vitro fertilization, drugs that stimulate ovulation, and intrauterine insemination—a procedure in which sperm are inserted into the uterus.
Compared to children conceived without infertility treatment, children conceived after treatment were more likely to have persistent wheeze by age 3 years, a potential indication of asthma. At 7 to 9 years old, children conceived with treatment were 30% more likely to have asthma, 77% more likely to have eczema (an allergic condition resulting in rashes and itchy skin), and 45% more likely to have a prescription for an allergy medication.
The scientists note that additional research is needed to determine how infertility treatment or lower parental fertility might influence the development of asthma and allergy in children.
Learn more about the Division of Population Health Research (DiPHR): https://www.nichd.nih.gov/about/org/dir/dph