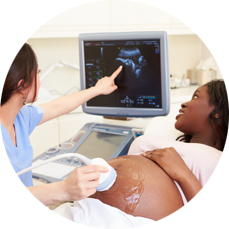 The mission of EB is to:
Design and conduct investigator-initiated and collaborative epidemiologic research focusing on reproductive, perinatal, and pediatric health endpoints to identify etiologic mechanisms, at risk subgroups, and interventions aimed at maximizing health and preventing, diagnosing and/or treating disease.
Provide service to the division, institute, NIH, HHS, and the profession via consultation, collaboration, and assistance to advance the scientific discipline of epidemiology and the goals of the institute.
Recruit highly qualified students and trainees at various stages of their careers to position them for professional careers in reproductive, perinatal and pediatric epidemiologic research.
---
Highlights
EB Postdoctoral Fellowship Opportunities (PDF 183 KB)
A recent publication from EB researchers, Release: Postpartum depression may persist three years after giving birth, was featured on National Public Radio. Listen to the Morning Edition audio summary
of the research.
NICHD Milestones Podcast : Research links air pollution and extreme temperature to stillbirth risk