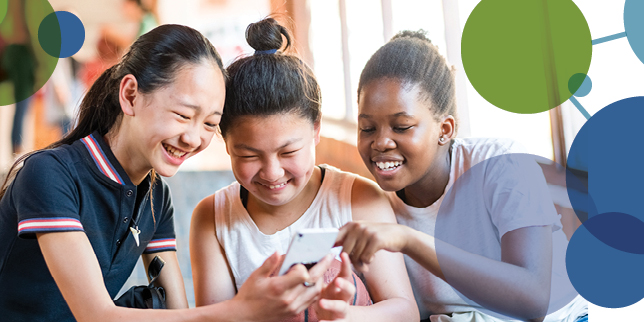 The STRIVE initiative, led by the Office of Health Equity, benefits from the expertise of three committees (one for each theme) comprising a diverse cadre of staff from across the institute to help ensure various career paths, viewpoints, and skillsets are represented.
STRIVE committees are leading several internal activities, such as brown bag sessions and information exchanges, as well as activities with both internal and external stakeholders. Engaging stakeholders from diverse backgrounds and sectors will inform future STRIVE activities and help develop the Action Plan.
Within Theme 2, planning is underway for a conference on scientific workforce diversity that will feature collaborative exchanges of ideas and information sharing with NICHD program staff. This framework will enable STRIVE to gather insight from trainees, principal investigators/project directors, and institutions to help determine how NICHD can create and enhance equity, diversity, and inclusion in the pipeline of scientists.
For Theme 3, NICHD will host the STRIVE for Change Workshop Series starting in July 2021. We will add information and links for registration/participation as they become available.
Workshop #1: July 14, 2021
STRIVE for Change: Establishing a New Frontier in Health Disparities Research Across the Lifecourse
Workshop #2: August 4, 2021
How Social Identity Can Impact and Promote Health: A Look Across Populations, Lifespans, and Generations
 
Workshop #3: August 25, 2021
Societal Influences on Health and Health Disparities During Childhood
 
Workshop #4: September 15, 2021
Community-Engaged Research Strategies to Mitigate Health Disparities in NICHD Populations
 
Workshop #5: October 6, 2021
STRIVE for Change: Weaving Translation and Implementation Science into the Fabric of Health Disparities Research
Please check this website and sign up for the STRIVE listserv for updates.