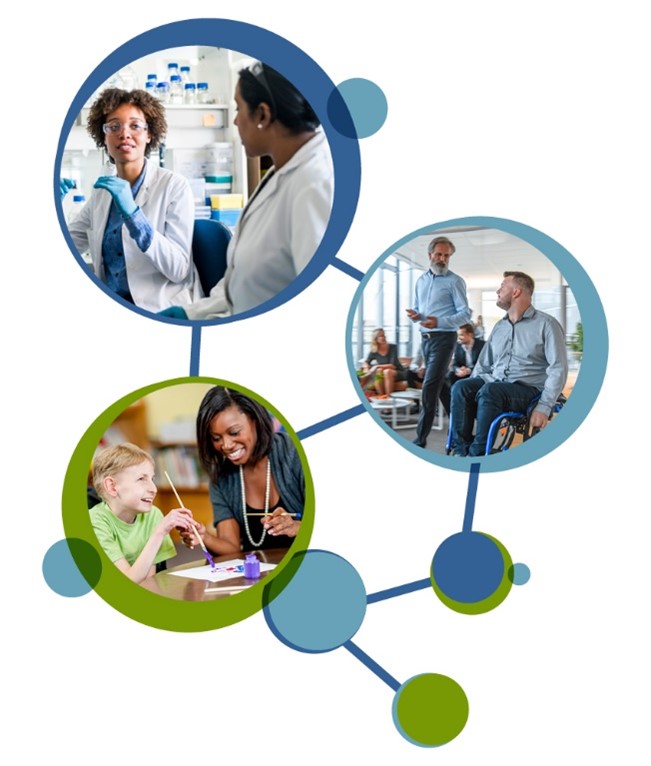 Throughout its history, NICHD has led efforts to optimize health for all and to foster an inclusive, diverse workforce. However, social factors are key drivers of health disparities, and unequal career opportunities persist.
NICHD launched STRIVE to improve diversity, equity, inclusion, and accessibility (DEIA) in all aspects of its research and workforce.
Led by the Office of Health Equity, STRIVE aims to:
Reinforce DEIA within NICHD's workforce
Foster DEIA in the broader scientific workforce and among trainees
Understand how to mitigate, through research, the root causes of health disparities that may result from racism, discrimination, sexism, gender-based discrimination, or ableism and develop potential solutions to reduce or address these disparities
NICHD's STRIVE, which complements broader NIH efforts such as the NIH UNITE initiative, focuses on taking action to improve DEIA within NICHD and the scientific community, and expand health disparities research to develop solutions that mitigate inequities.
Learn About STRIVE
Get Involved in STRIVE
NICHD invites you to get involved with STRIVE: