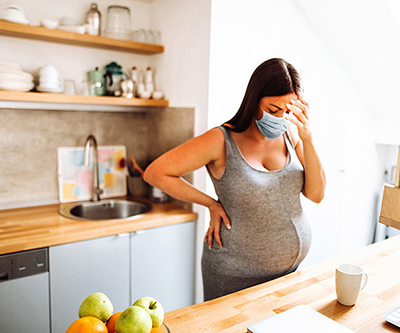 Pregnancy loss occurs when a pregnancy unexpectedly ends before the 20th week. Some studies suggest that women who experience a pregnancy loss may be at higher risk for long-term health problems like heart disease. However, most of these studies have been conducted outside the United States.
Researchers from the Epidemiology Branch evaluated a large, diverse cohort of U.S. women to look for potential links between pregnancy loss and a woman's risk for death and heart disease. The study team used data from the Collaborative Perinatal Project (CPP), which ran from 1959 to 1966, and linked these records to other national records that track deaths. They evaluated whether women who reported pregnancy losses (such as stillbirths, abortions, and ectopic pregnancies) had differences in their death rates compared to women who did not have pregnancy losses.
The study team found that pregnancy loss was associated with a higher risk for death generally, as well as a higher risk of death caused by heart disease. They also looked for differences by race and ethnicity, as Black women have a higher risk for pregnancy loss and heart disease. However, the researchers found that the elevated risk was only seen in White women and not Black women with pregnancy loss.
The researchers also evaluated women with recurrent pregnancy losses They found that women with two or more pregnancy losses had a 35% higher risk of death and a 51% higher risk of death caused by heart disease. This history of recurrent losses was associated with the highest mortality risk observed in the study and was evident in both Black and White women.
The authors emphasize the need to better understand how reproductive factors contribute to a person's long-term health and the importance of assessing a woman's reproductive history as part of routine healthcare screening.
Learn more about the Division of Population Health Research (DiPHR): https://www.nichd.nih.gov/about/org/dir/dph.