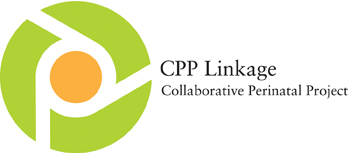 The overarching goal of this study is to investigate the long-term health implications of pregnancy conditions by linking pregnancy data from a large historic pregnancy cohort—the CPP cohort—to the National Death Index (NDI). Ascertaining vital status will allow for the investigation of long-term health associated with pregnancy and neonatal complications.
Linking pregnancy-related health data from women in the CPP with information on cause of death from the NDI represents a significant opportunity to understand health across the life course within a U.S. population. The study will include women who participated in the CPP, a multisite U.S. prospective cohort study from 1959-1965 (n=48,197). Study participant vital status will be assessed through attempted linkage with the NDI by utilizing Social Security records, state death records, and other sources to augment NDI records, which began in 1979. A successful linkage of such data offers the potential for investigating associations of a wide spectrum of pregnancy-related complications and neonatal outcomes with total mortality and cause-specific mortality.
Principal Investigators
Cuilin Zhang, M.D., M.P.H., Ph.D.
Division Collaborators