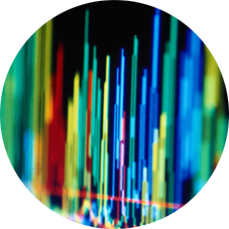 The BBB conducts research in statistical theory and methodology relevant to problems under investigation in the areas of maternal and child health. The Branch also provides statistical support in the design and conduct of clinical trials and consults and collaborates with intramural and extramural scientists on statistical and mathematical problems. BBB also develops quantitative procedures appropriate for application in biomedical and life sciences and supports the statistical and applied mathematics activities of DIPHR.
The Branch's mission is to:
Develop original biostatistical and bioinformatics research relevant for the research mission of the Division and institute.
Engage in collaborative research with other Division, institute, and extramural investigators working in research areas relevant for the Division and institute.
Provide service to the Division, institute, NIH, HHS, and other government agencies via consultation, collaboration, and assistance to advance the scientific discipline of biostatistics and the goals of the institute.
Recruit and mentor highly qualified students and trainees at various stages of their careers to position them for professional careers in biostatistical and bioinformatics research.
---
Highlights
Liu D, Yeung EH, McLain AC, Xie Y, Buck Louis GM, Sundaram R. A Two-Step Approach for Analysis of Nonignorable Missing Outcomes in Longitudinal Regression: an Application to Upstate KIDS Study. Paediatr Perinat Epidemiol. 2017.
Sundaram R, Mumford SL, Buck Louis GM. Couples' body composition and time-to-pregnancy. Human Reproduction 2017.
Division Annual Report 2017 (PDF 8 MB)