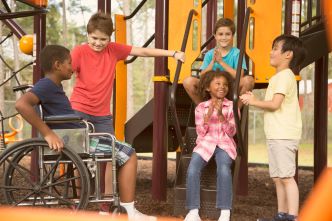 Harvard Medical School professor Lisa I. Iezzoni M.D., MSc, was in medical school in the early 1980's when she was diagnosed with multiple sclerosis, a central nervous system disease affecting the brain and spinal cord. This was almost a decade before Congress passed the 1990 Americans with Disabilities Act (ADA). Although she successfully completed all coursework on schedule, her medical school refused to write a recommendation letter allowing her to apply for post-graduate training. A determined Iezzoni instead launched her career in health services research – later exploring health and health care disparities for people with disabilities.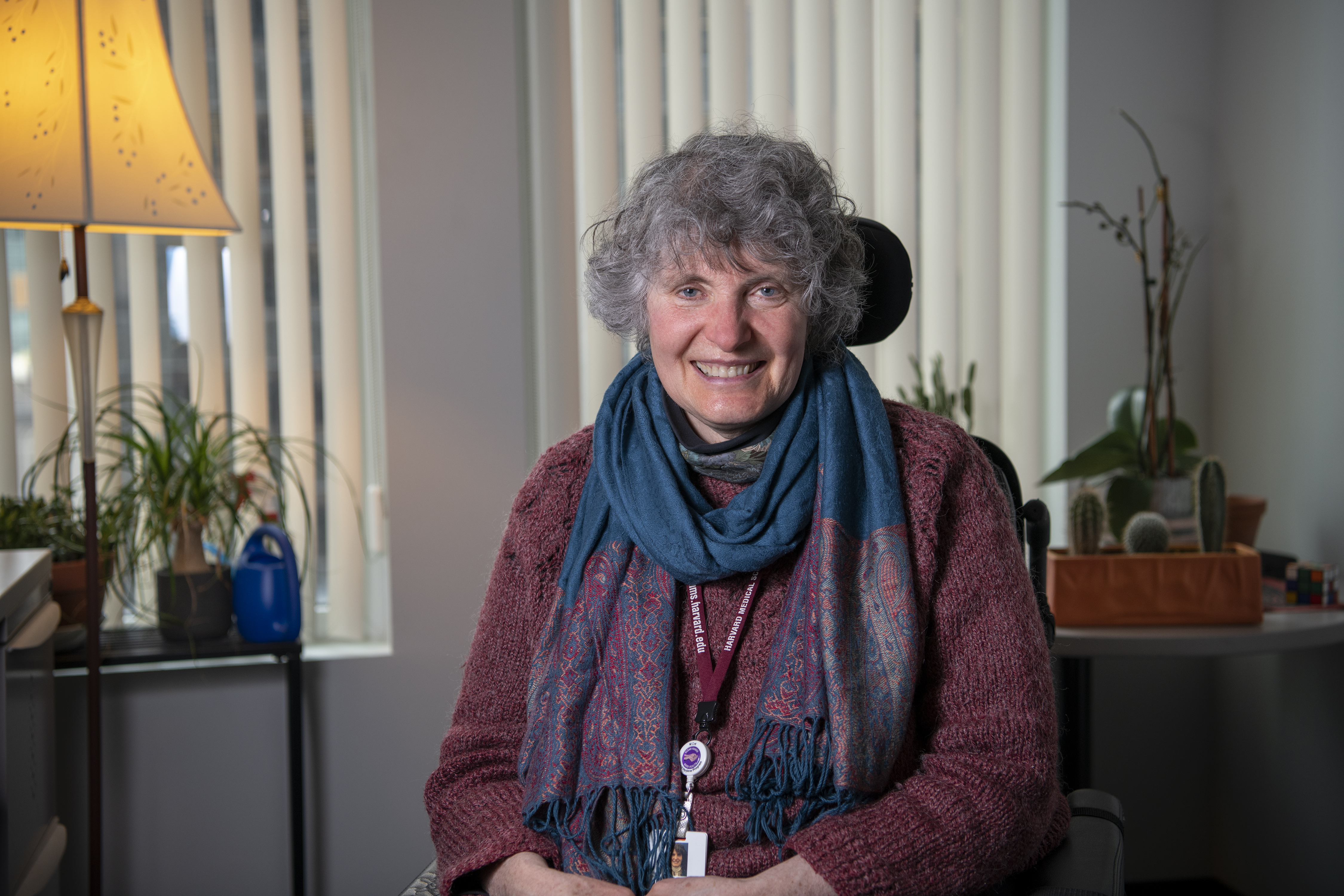 Dr. Lisa Iezzoni
Iezzoni has spent decades advancing the field of research for people with disabilities, supported in part by the Eunice Kennedy Shriver National Institute of Child Health and Human Development (NICHD). She said for many years she did not speak publicly about her disability or her diagnosis for fear of discrimination and stigmatization. In 1998, she became the first woman to be appointed professor in the department of medicine at Beth Israel Hospital in Boston. She also has served on NICHD's National Center for Medical Rehabilitation Research (NCMRR) Advisory Board.
As NCMRR marks its 30th anniversary, newly appointed Director Theresa Cruz, Ph.D. acknowledged the significant contributions of researchers, including Dr. Iezzoni, who have pushed the bounds—some in wheelchairs—and shaped the trajectory of disability research.
"We celebrate our anniversary by highlighting our history and recognizing those who paved the way," said Dr. Cruz.
NCMRR History
In 1990, the landmark civil rights legislation that prohibited discrimination against people with disabilities – the ADA – also included funding for biomedical research within the National Institutes of Health. Then NICHD Director Duane Alexander, M.D., welcomed NCMRR into the fold of the institute's broad mission. From inception, NCMRR's vision was ambitious, as it entailed supporting and piloting research around the country and coordinating research efforts across NIH and other federal agencies.
Among the first members of NCMRR's Advisory Board were several notable disability experts, including:
Teacher and activist Judith Heumann, who was instrumental in advocating and securing passage of several key legislative milestones for the disability community, including the ADA.
Henry Betts, M.D., who was a leader in rehabilitation medicine, transformed the Rehabilitation Institute of Chicago, now the Shirley Ryan Ability Lab. He treated Joseph Kennedy, Eunice's father, when he had a stroke in 1961.
David B. Gray, Ph.D., who was the first NCMRR Director and a lifelong advocate for people with disabilities.
In addition, Marcus Fuhrer, Ph.D. led NCMRR from 1993-1998, followed by Michael Weinrich, M.D. as NCMRR Director in 2000. Yvonne Maddox, Ph.D. and Ralph Nitkin, Ph.D., also served as Acting Directors.
In 2011, as NCMRR celebrated its 20th anniversary, NIH Director Francis S. Collins, M.D. Ph.D., convened a Blue Ribbon Panel on Rehabilitation Research at NIH (PDF 325 KB) to assess the accomplishments of NCMRR. The panel reported that the center was "functioning, but not thriving." In response, then NICHD Director Alan E. Guttmacher, M.D., granted greater autonomy to NCMRR.
In 2015, Alison Cernich, Ph.D., joined NICHD as NCMRR Director, initiating several partnerships across the federal government. Dr. Cernich, who now is NICHD Deputy Director, leveraged her prior experience at the Department of Defense to launch the Limb Loss and Preservation Registry. The national repository aims to improve rehabilitation and quality of life for people who have lost a limb. In addition, Dr. Cernich initiated a partnership with the Centers for Disease Control and Prevention to include data from pregnant women with disabilities in the national Pregnancy Risk Assessment Monitoring System.
Shortly after becoming NCMRR Director in August 2020, Dr. Cruz led the process to update the Center's rehabilitation research strategic plan. The plan was highlighted at the October Rehabilitation Research 2020 conference. To view the conference,
select "Register Now for On Demand" and provide your email address. In November, the public offered feedback on the plan, which now is being finalized. Clearly, the need for medical rehabilitation advances is significant, as the U.S. Centers for Disease Control and Prevention estimates that 1 in 4 U.S. adults—61 million people—have a disability  that affects major life activities.
Science Advances
Harnessing Neuroplasticity
In the 1990s, the prevailing scientific theory regarding rehabilitation after acute injury was limited to strengthening the less-affected side or part of the body. For example, if a person suffered a stroke or spinal cord injury and lost function in their right hand, rehabilitation aimed to strengthen the left hand. Today, we know that function can indeed be restored and strengthened in the affected limb.
In 2006, NCMRR grantee Steven L. Wolf, P.T., Ph.D., FAPTA, of Emory University School of Medicine led the largest, most comprehensive study of its kind at the time – 222 patients were studied after participating in constraint-induced movement therapy (CIMT), a rehabilitation regimen that strengthened the affected limb through repetitive exercise.
In CIMT, the less-affected limb, a hand or arm, was restrained in a mitt or glove, requiring the person to exert – and strengthen the injured limb. Known as the EXCITE trial, for Extremity Constraint Induced Therapy Evaluation, Dr. Wolf's study changed the course of rehabilitation and became a best practice.
Assistive Technology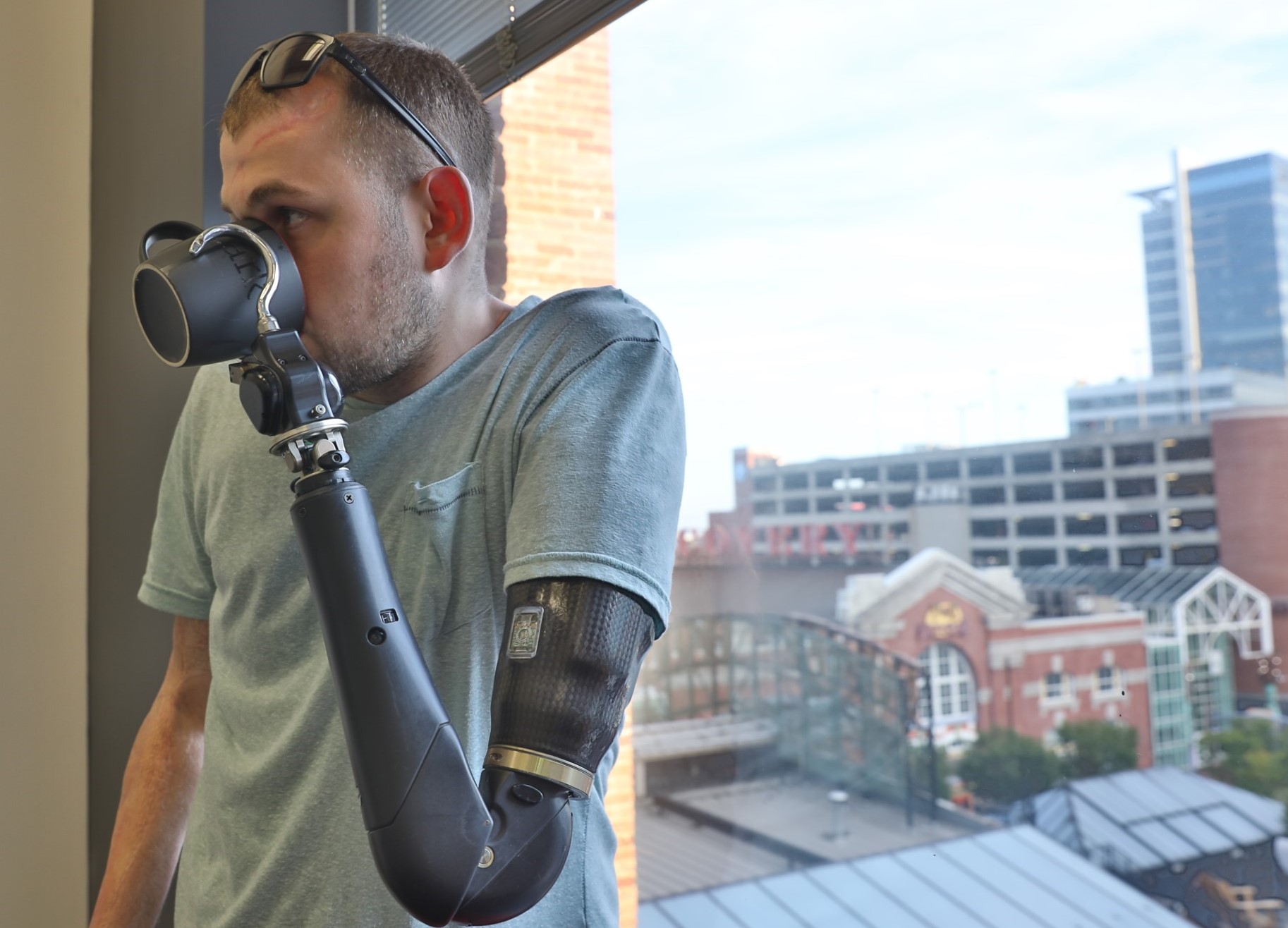 Gyorgy Levay holding cup with prosthetic arm.
Assistive technology has experienced great advancements through NCMRR support. Several devices and advanced technology, including 'Zero G' suspension and the soft exosuit,
have enhanced rehabilitation and improved recovery. Prosthetic devices also have improved function for people with limb loss. A Baltimore-based startup company—Infinite Biomedical Technologies—developed "Sense" technology, gesture-based control signaling systems for amputees to regulate upper limb prosthetics.
NCMRR Training Ground
From its inception, NCMRR has established training programs for young investigators. NCMRR funds both individual and institutional training awards and career development awards to increase the number of rehabilitation researchers in the field. In 2000, NCMRR also created a national infrastructure network that includes 6 national centers to provide resources and training in key rehabilitation research fields. The network provides outreach to the research community through workshops, courses, sabbaticals, website content, and other collaborative opportunities. In addition, the centers offer limited pilot funding to help researchers develop competitive grant applications to the NIH and other federal agencies. The network is supported in collaboration with the National Center for Complementary and Integrative Health (NCCIH), National Institute of Biomedical Imaging and Bioengineering (NIBIB), National Institute on Deafness and Other Communication Disorders (NIDCD), National Institute of Neurological Disorders and Stroke (NINDS), and National Institute of Nursing Research (NINR).
"These newly awarded centers will help move the field forward," said Ralph Nitkin, Ph.D., NCMRR Deputy Director. The goal is to allow investigators to 'let their reach exceed their grasp,'" Nitkin said, quoting the poet Robert Browning.
Future Goals and COVID-19 Research
Increased partnerships within NIH and across federal agencies is a goal of Dr. Cruz:
The Pathways to Prevention workshop is a collaboration between NCMRR, NINDS, and the Office of Disease Prevention within the NIH Office of the Director. The workshop focuses on identifying research gaps in our understanding of the impact of physical activity and exercise for people with disabilities.
Common Data Elements is another partnership with NINDS that allows researchers to share and compare data and, in some cases, combine results.
The Interagency Rehabilitation and Disability Database is a collaborative effort lead by NCMRR and the National Institute on Disability, Independent Living, and Rehabilitation Research, part of the Administration for Community Living, to create a searchable database for consumers to find disability-related, federally funded research. The database will be housed at NIH's National Library of Medicine.
The current pandemic has affected people with disabilities in ways researchers are only starting to understand. Some outpatient rehabilitation services closed during the pandemic, but more research is needed to assess medical care, increased risk and vulnerability, and long-term outcomes.
NICHD continues to advocate for the inclusion of underserved populations in research related to COVID-19. NIH is soliciting research applications to examine the rehabilitation needs as a result of the pandemic.
"People with disabilities can teach us a lot about resilience," Cruz said. "If there is one group that knows how to adapt and function, it certainly is the disability community."