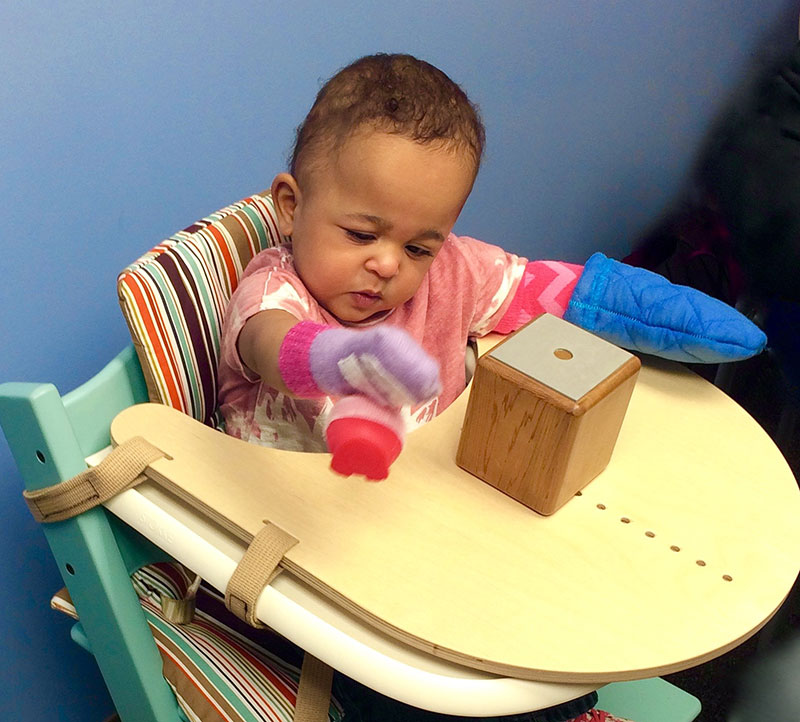 The Eunice Kennedy Shriver National Institute of Child Health and Human Development (NICHD) recently selected six centers for its Medical Rehabilitation Research Resource Network
. The network, funded through NICHD's National Center for Medical Rehabilitation Research (NCMRR), with support from five other NIH institutes and centers, will receive $7 million annually for the next five years to advance research on rehabilitation from injury and disabilities.
The network, first initiated by NCMRR in 1999, has expanded over the years. It continues to build infrastructure in medical rehabilitation research promoting specific fields of research. This next phase of the network will focus on several key areas:
Pediatric rehabilitation
Technology to improve real-world outcomes
Regenerative rehabilitation—promoting tissue engineering and function
Neuromodulation/neurostimulation (the stimulation of nerve activity to restore function and relieve pain)
Translational/dissemination research
"This network has allowed us to grow the field of rehabilitation research," said Ralph Nitkin, Ph.D., deputy director of NCMRR. "These newly awarded centers will further help the field move forward, so that researchers can 'let their reach exceed their grasp,'" he said, quoting the poet Robert Browning.
Dr. Nitkin and NCMRR program officer Joe Bonner, Ph.D., will oversee the centers and the coordination of network activities. Each center will provide outreach to the research community through workshops, presentations, website content, and other collaborative opportunities. In addition, the centers provide limited pilot funding to help researchers develop competitive grant applications to the NIH and other federal agencies. The network can be accessed through a central web portal
maintained by The Medical University of South Carolina
, which serves as the Data Coordinating Center.
The centers include the following:
This research infrastructure network is supported by several institutes and centers within the National Institutes of Health, including the National Institute of Neurological Disorders and Stroke, National Institute of Biomedical Imaging and Bioengineering, National Institute on Deafness and Other Communication Disorders, National Center for Complementary and Integrative Health, and National Institute of Nursing Research.