The primary sign of pregnancy is missing a menstrual period or two or more consecutive periods, but many women experience other symptoms of pregnancy before they miss a period.
Missing a period does not always mean a woman is pregnant. Menstrual irregularities are common and can have a variety of causes, including taking birth control pills, conditions such as diabetes and polycystic ovary syndrome, eating disorders, and certain medications. Women who miss a period should see their health care provider to find out whether they are pregnant or whether they have another health problem.
Pregnancy symptoms vary from woman to woman. A woman may experience every common symptom, just a few, or none at all. Some signs of early pregnancy include:1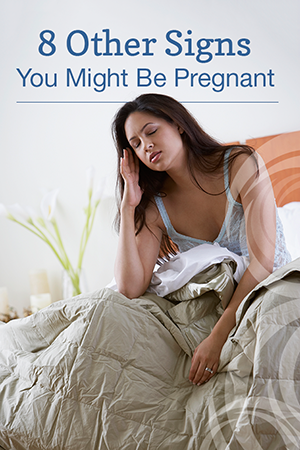 Many of these symptoms can also be signs of other conditions, the result of changing birth control pills, or effects of stress, so they do not always mean that a woman is pregnant. Women should see their health care provider if they suspect they are pregnant.