Series on Childhood Obesity Is Companion to Original 2012 Series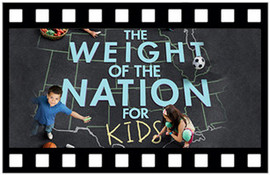 Approximately 17% of Americans ages 2 to 19 are overweight or obese, according to the Centers for Disease Control and Prevention (CDC). Childhood obesity and overweight increase the likelihood of many health problems, such as type 2 diabetes, as well as some serious health conditions that may not appear until later in life, such as stroke and certain cancers.
Earlier this year, HBO released the documentary series The Weight of the Nation for Kids, in association with NIH, the CDC, and other partners. The NIH—including the NICHD—the CDC, and other groups are working to understand childhood obesity and overweight and to reduce and reverse the trend of increasing rates of these conditions.
The youth-focused series is a companion to HBO's Emmy-nominated series on obesity in the United States, The Weight of the Nation. NICHD and NIH researchers provided extensive scientific guidance for the original series, which was spotlighted in 2012.
The Weight of the Nation for Kids highlights some of the things youth are doing in their homes and communities to improve their diets and incorporate more physical activity into their daily lives. As with the original series, NIH and CDC scientists provided expert input during the making of the child-focused series.
Free DVDs and resources—including screening kits—are available for families and for community leaders interested in organizing a local screening. For more information, visit https://www.hbo.com/the-weight-of-the-nation/season-1

.
More Information
Originally posted: December 13, 2013