Increasing Men's Birth Control Options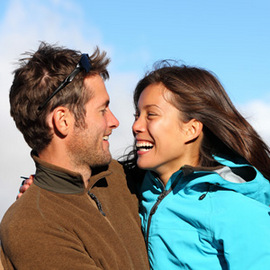 Contraception allows couples to prevent pregnancy or better control the timing of when they conceive. The NICHD's Contraceptive Discovery and Development Branch (CDDB) supports research on new contraceptive methods, for women and for men, to meet the diverse needs of individuals throughout their reproductive lives.
Except for condoms and vasectomies, most contraceptive methods target the female reproductive system to prevent the woman's egg from being fertilized by the man's sperm. Accordingly, the burden often falls on women to take the initiative to ensure that contraception is used during sex to prevent pregnancy. However, NICHD research on the mechanisms of sperm development may lead to new contraceptive methods that target the male reproductive system—and so, one day, may bring more options for men and their partners.
We recently consulted Diana Blithe, Ph.D., Program Director for the CDDB's Male Contraceptive Development Program, to learn more about this research and emerging possibilities for male contraception.
What are the main differences between male and female contraception?
What kinds of male contraception are currently available to the public? How do they work, and how are they delivered?
What kinds of new male contraceptives are currently under research or in development?
Why might someone prefer using one form rather than another?
Are hormonal forms of male contraception easily reversible? Do they have other long-term health effects?
What are the barriers to increased development and promotion of male contraception?
What kind of research still needs to be done on male reproductive behavior, to better understand men's contraceptive preferences and willingness to use male contraceptives?
What avenues of research in male contraception overall do you find most promising for the future?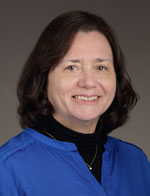 Diana Blithe, Ph.D.
More Information
For more information about contraception and men's reproductive health, select one of the following links:
Originally Posted: June 23, 2014