Research and Collaborative Efforts of Scientists, Clinicians, and Patients Result in Advances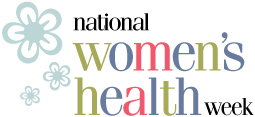 As National Women's Health Week (May 12 to 18) gets underway this year, the NICHD takes stock of 15 years of research on diagnosing, preventing, and treating PFDs—a groups of conditions that particularly affect women.
Recent research suggests that more than 28 million women in the United States have a PFD, which occurs when the pelvic muscles and connective tissue weaken or are injured.1 The term "pelvic floor" refers to the group of muscles and dense tissues that form a sling or hammock across the pelvis. These muscles hold the pelvic organs, such as the uterus, bladder, or bowel, in place to promote correct function and pelvic comfort. Common PFDs include urinary or fecal incontinence, pelvic organ prolapse, or in international settings, obstetric fistula.
The effects of PFDs on patients and families are much more than physical. Individuals who have PFDs may withdraw from their social lives in an attempt to hide their condition; in some cultures, women with PFDs are snubbed by their communities. In addition, because some PFDs seem to be associated with aging, many more women are expected to develop these disorders in the future.
Although research on PFDs has always been a part of the NICHD mission, about 15 years ago, the Institute expanded its efforts related to these conditions. These efforts have not only produced new clinical, basic, and translational science, but also a robust clinical trials network and other advances. Select a link below to learn more about PFDs and related NICHD research and activities.
Urinary Incontinence
Fecal Incontinence
Pelvic Organ Prolapse
Obstetric Fistula
Basic and Translational Research on PFDs
More Information
Urinary Incontinence
Urinary incontinence (UI), the involuntary loss of urine, is the most common PFD and affects nearly 16% of U.S. women between the ages of 20 and 80.2 There has been considerable progress in the treatment of UI because of research supported by the NICHD and other NIH Institutes. There are two main types of UI: stress UI, which is usually related to a structural issue, such as when the bladder is out of its normal position; and urge UI, which is typically related to spasms of the bladder.
Many studies have examined surgical treatments for stress UI in women—including research on the use of slings to hold the bladder in position. NICHD-supported research has also improved health care providers' ability to predict the likelihood that a woman will develop UI after surgery for pelvic organ prolapse, another type of PFD.
The NICHD also supports clinical trials on nonsurgical treatments for UI in women, such as comparisons between botox and anticholinergic medications to relieve cramps or spasms of the bladder, and between pessaries (plastic devices inserted into the vagina to treat some types of prolapse) and behavioral therapy (which combines pelvic floor muscle training and exercise together with instruction in skills and strategies for active use of muscles) to prevent urine loss. To learn more about the latter study, visit A Trial of Continence Pessary vs. Behavioral Therapy vs. Combined Therapy for Stress Incontinence. Such research has yielded information that helps women and health care providers make appropriate treatment decisions.
Ongoing Institute research studies a variety of topics, including:
Mixed UI (a combination of the two types of UI—stress and urge)
Bladder microbiome (the microorganisms that inhabit the bladder)
Biomarkers that may identify or predict UI
NICHD-supported research efforts aim to improve treatments and the safety of those treatments, and to uncover the possible origins of UI. Organizations, such as the American Urological Association

, offer UI information for health care providers and researchers. The Association also supports the Urology Care Foundation

to help educate patients and families about UI.
Fecal Incontinence
Fecal incontinence is the involuntary loss of stool. Because of the sensitive nature of this condition, patients often do not report the condition, and health care providers often do not ask about it. The condition is debilitating; those with fecal or anal incontinence (the involuntary loss of stool or gas) may be unaware of treatments and opt to staying at home to control the situation rather than seek help from their health care provider.
A State-of-the-Science Conference on Fecal and Urinary Incontinence, held at the NIH in 2007, helped identify important research questions and encourage additional research on fecal incontinence, including new clinical trials. These research efforts aim to define quality-of-life measures, which address both urgency and frequency, and incorporate them into standard practice in hopes of reducing the effects of this condition for patients and their families.
The International Foundation for Functional Gastrointestinal Disorders

and other organizations help raise awareness and inform people about fecal incontinence and other digestive and bowel-related disorders. These awareness and education efforts help patients and health care providers discuss such problems and enables patients to get appropriate treatment.
Pelvic Organ Prolapse
Pelvic organ prolapse occurs when pelvic muscles and tissues can no longer support one or more of the pelvic organs, causing them to protrude or bulge through the vaginal canal. This protrusion may be uncomfortable, making physical activity difficult and interfering with sexual activity.
Recent research suggests that 3.3 million women in the United States have had pelvic organ prolapse. Because of a possible association with aging, this number is expected to rise to 4.9 million by 2050. This increase highlights a public health need for safe and effective treatments for pelvic organ prolapse. NICHD-supported research on surgical approaches aims to better understand the long-term risks and benefits of these treatments for the condition.
Pelvic organ prolapse is a key area of study for the NICHD-supported Pelvic Floor Disorders Network (PFDN), supported through the NICHD's Gynecological Health and Disease Branch, within the Division of Extramural Research. Through its eight clinical centers and a Data Coordinating Center, the PFDN carries out important studies to help advance clinical care and improve our understanding of pelvic organ prolapse and other PFDs, including their causes, their mechanisms, their treatments, and ways to possibly prevent them. Since the Network launched in 2001, more than 200 doctors, nurses, and researchers have joined with more than 4,000 women in studies on PFDs. This ongoing partnership between researchers and patients is critical to the PFDN's success.
Obstetric Fistula
Obstetric fistula—defined as an opening in the bladder, rectum, or both—can result from prolonged childbirth. The opening causes uncontrolled leakage of urine or stool. This debilitating condition affects about 2 million women, many of whom live in developing countries where obstetric practices are less regulated; about 100,000 new cases arise each year, according to the World Health Organization. Correcting or treating obstetric fistula usually requires surgery, which can be cost-prohibitive and may not necessarily solve the problem. Even after a successful repair, women treated for the condition may continue to be ostracized by their communities.
The NICHD has reached out to the scientific community to help stimulate research on several topics related to obstetric fistula, including:
The epidemiology of the condition
Treatment modifications to improve the success of surgical repairs
Behavioral and social interventions to address the stigma of the condition
A funding opportunity announcement (FOA) on this type of PFD—PA-11-141: Research Opportunities in Obstetric Fistula—is also available.
Basic and Translational Research on PFDs
The NICHD has released FOAs to encourage additional basic and translational research on PFDs.
The most recent effort, in collaboration with the NIH Office of Research on Women's Health, funded investigators studied:
Genetic epidemiology of PFDs
Biomechanics of the pelvic floor
Mechanisms that contribute to neurogenic bladder (lack of bladder control caused by a condition of the nervous system)
Decision making related to selection of treatments for pelvic floor dysfunction
The NICHD research is also studying ways to develop a vaginal mesh that is compatible with human tissue and is safe and effective to use in treating PFDs. Some types of vaginal mesh are under review by the U.S. Food and Drug Administration (FDA), so there is a compelling need for this research.
In addition to NICHD-funded research, the American Urogynecologic Society

has partnered with the NICHD, the FDA, and others to create a Pelvic Floor Disorders Outcomes Registry

. This national registry is intended for health care providers who care for patients with PFDs. The hope is that this registry will provide much-needed information about the comparative effectiveness, quality of life, and safety associated with various surgical and nonsurgical treatments for PFDs. The registry will also examine outcomes related to mesh treatment, both abdominal and vaginal, for pelvic organ prolapse. These types of partnerships contribute to improving the quality of care for women with these conditions.
Through its research, the NICHD aims to provide evidence-based information about UI, fecal incontinence, pelvic organ prolapse, and obstetric fistula, and other aspects of PFDs that can inform decision making for health care providers and patients. During National Women's Health Week, the NICHD recognizes the impact these conditions can have on women and families and looks to continue this important work for the benefit on millions of people worldwide.
More Information
For more information on PFDs, select one of the following links:
Originally Posted: May 13, 2013
---
Wu, J. M., Hundley, A. F., Fulton, R. G., Myers, & E. R. (2009). Forecasting the prevalence of pelvic floor disorders in U.S. women: 2010 to 2050. Obstetrics & Gynecology, 114(6), 1278–1283. [top]
Nygaard, I., Barber, M. D., Burgio, K. L., Kenton, K., Meikle, S., Schaffer, J., et al. (2008). Prevalence of symptomatic pelvic floor disorders in US women. Journal of the American Medical Association, 300(11), 1311–1316.[top]