Electron microscopy (EM) is a challenging science that requires significant skill and experience. To ensure consistent quality and a positive outcome, most EM projects are processed from start to finish by the staff. The EM branch of the facility operates a JEOL transmission electron microscope and an EM laboratory with ancillary equipment: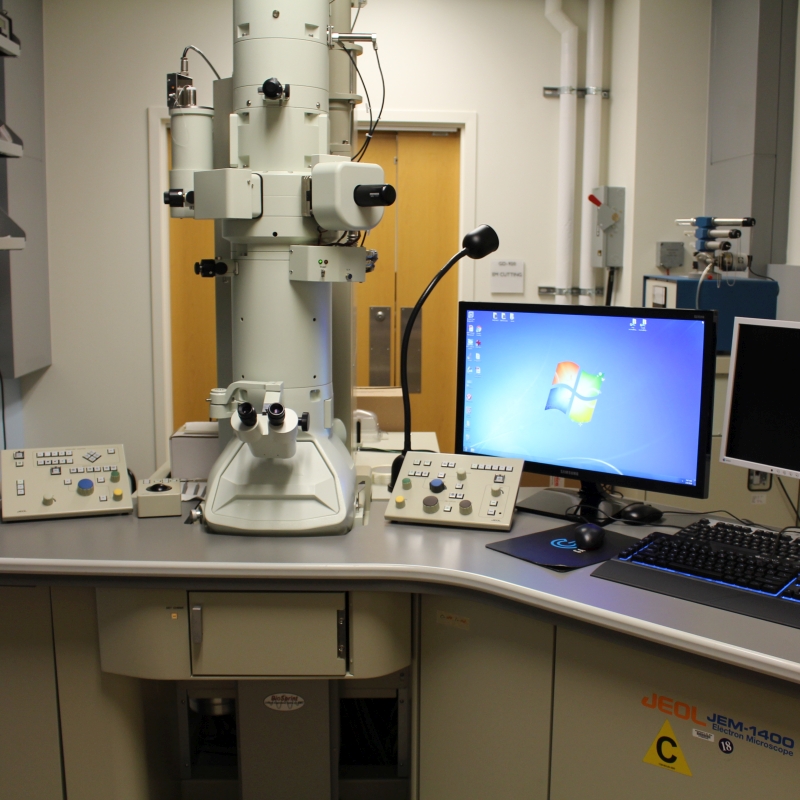 The JEOL JEM-1400 Transmission Electron Microscope is a 120 KV instrument with a magnification range of 50X - 2,000,000X and a resolution of 0.20nm (lattice image). The microscope is equipped with a LaB6 filament for brightness and longevity, and a bottom-mounted, 29-megapixel AMT BioSprint-29 camera.
Sample Preparation Equipment
Leica Glass Knifemaker
Leica EM UC7 Ultramicrotome (semi-thin & ultra-thin sectioning)
Leica EM TP (automatic tissue processor)
Pelco BioWave Pro microwave oven (speeds up sample preparation time)
Leica CM3050S Cryostat
Mode of operation
Preparing samples for electron microscopy requires a lot of practice and training. It involves fine motor skills, safe handling of toxic chemicals, and the safe operation of delicate instruments such as an ultramicrotome and the transmission electron microscope. Because of this, most of the sample processing, embedding, cutting, staining, and imaging is done in-house by Mr. Dye. At his discretion, limited exceptions will be made for heavy users with significant EM experience and interest.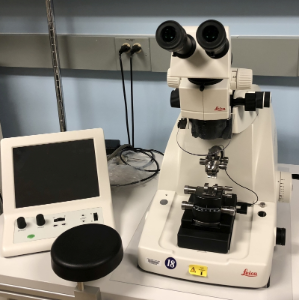 Leica EM UC7 Ultramicrotome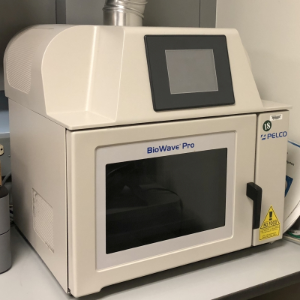 Pelco Biowave Pro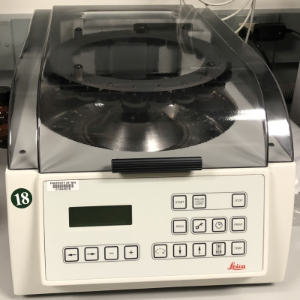 Leica EM TP Tissue Processor
Microscopy Innovations mPrep ASP 2000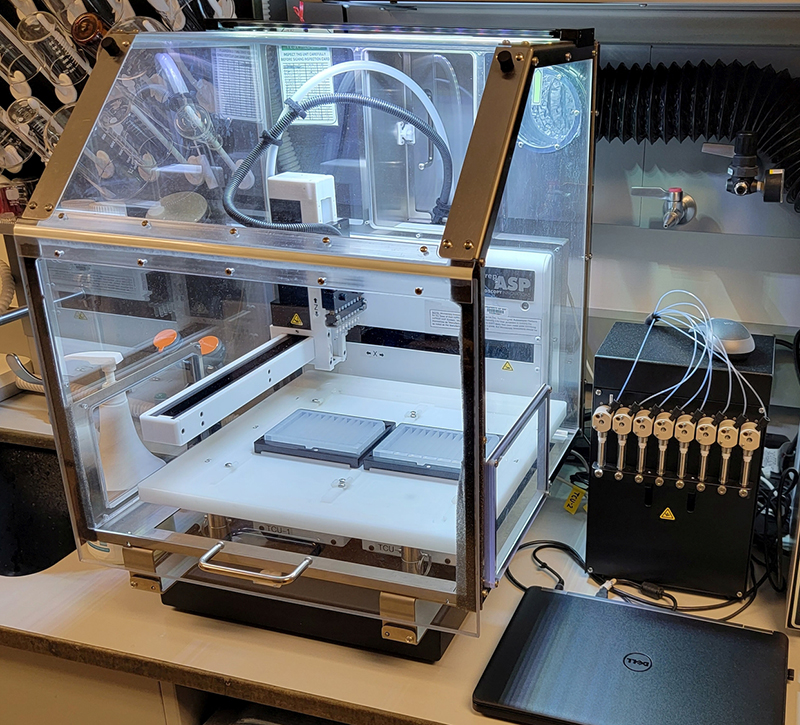 The mPrep ASP-2000 specimen processor is an automatic processor for electron microscopy specimens embedding, staining and immuno-gold labeling.
Reduce processing time while preserving quality.
Reagents stored in temperature-controlled 12 or 96 well plates.
8-channel manifold delivers reagents to processing capsules.
Protocols controlled in software.