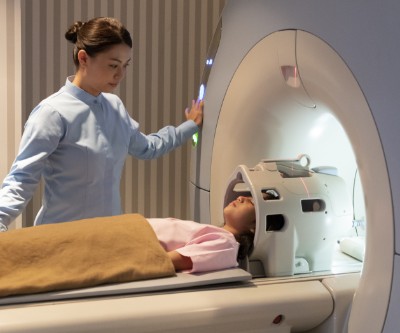 CLN3 is a rare pediatric disease that includes vision loss, developmental regression—including problems with speech, movement, and learning—and seizures. There is no cure, and most people with CLN3 live only into early adulthood.
Researchers in the Unit on Cellular Stress in Development and Diseases, Section on Molecular Dysmorphology, and the NIH Clinical Center evaluated the use of magnetic resonance spectroscopy (MRS), a type of brain imaging, as a means to measure disease progression. Such an objective marker may be applicable in future clinical trials that test whether an experimental therapy helps the neurodegenerative changes seen in individuals with CLN3.
In the study, the team used MRS to measure levels of brain metabolites that are markers of neuronal health and inflammation in participants with CLN3. Then, they correlated the MRS data with other measures typically used to evaluate the disease state, including verbal IQ, a disease score called the Unified Batten Disease Rating Scale, and a behavior assessment called the Vineland Adaptive Behavior Composite.
The researchers identified two groups of metabolites—N-acetylaspartate+N-acetylaspartyl glutamate, or NAA, and glutamine/glutamate/GABA— as potential markers of CLN3 disease state. If validated in future studies, MRS would provide a more quantitative and sensitive measurement to evaluate changes over short periods of time, improving the quality of therapeutic research on CLN3.
Learn more about the Developmental Endocrinology, Metabolism, Genetics & Endocrine Oncology Affinity Group: https://www.nichd.nih.gov/about/org/dir/affinity-groups/DEMG-EO