Overview
The Rare Disease Act of 2002 (P.L. 107-280) directed the NIH Office of Rare Diseases Research (ORDR) to establish a Rare Diseases Clinical Research Network (RDCRN)
,  a collaborative  network of investigators and patient advocacy groups, in partnership with technology leaders, that focuses on studying rare diseases to enhance communication and resource sharing. To date, the RDCRN has studied more than 190 rare diseases in collaboration with many patient advocacy groups. Ten institutes, centers, and offices across NIH support the RDCRN.
In partnership with the National Center for Advancing Translational Sciences (NCATS) and other institutes at NIH, NICHD—through its Intellectual and Developmental Disabilities Branch—supports the following consortia within the RDCRN.
Current NICHD-Supported Consortia
Urea Cycle Disorders Consortium

The Urea Cycle Disorders Consortium examines disorders that affect the body's urea cycle, which regulates the metabolic process of converting wastes from the breakdown of food into urea. In urea cycle disorders, these wastes build up in the blood and cause neurological and other developmental problems. 
NICHD co-funds the consortium with NCATS and the National Institute of Diabetes and Digestive and Kidney Diseases.
Phenylalanine Families and Researchers Exploring Evidence (PHEFREE) Consortium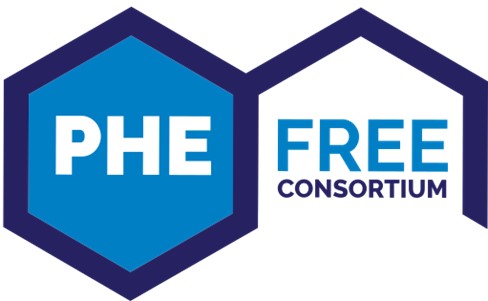 PHEFREE studies the health, neurologic, cognitive, neuropsychiatric, patient-reported, and quality-of-life outcomes in individuals with inherited disorders involving elevated blood phenylalanine including phenylalanine hydroxylase deficiency (also known as phenylketonuria or PKU), defects in biopterin synthesis or recycling, or deficiency of the chaperone protein DNAJC12.
The consortium will also form a network of clinical trial sites prepared to participate in the evaluation of novel therapeutic agents designed to treat hyperphenylalaninemia disorders.
NICHD co-funds PHEFREE with NCATS and the National Institute of Neurological Disease and Stroke (NINDS).
Visit https://www.rarediseasesnetwork.org/phefree
for more information about the consortium.
North American Mitochondrial Disease Consortium (NAMDC)

Mitochondrial diseases affect approximately 1 in every 5,000 people. They can cause muscle weakness, cognitive impairment, seizures, hearing and vision loss, stomach problems, learning disabilities, and organ failure.
NAMDC is a network of clinicians and researchers working to better understand mitochondrial conditions, improve diagnosis, and develop treatments for these disorders.
NICHD co-funds the consortium with NINDS and NIH ORDR.
Developmental Synaptopathies Consortium (DSC)

The DSC focuses on synaptopathies associated with tuberous sclerosis complex, PTEN Hamartoma Tumor Syndrome, and Phelan-McDermid syndrome. These three conditions share features of autism spectrum disorders and intellectual disability as well as common genetic pathways.
NICHD co-funds the consortium with NINDS.
Frontiers in Congenital Disorders of Glycosylation (FCDGC)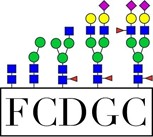 Congenital disorders of glycosylation (CDG) make up a large group of rare, inherited disorders that affect a complex process in the body called glycosylation. Most children who have CDG have neurological issues and symptoms, developmental problems, growth delays, and problems with organs not working like they should.
FCDGC's mission is to improve clinical symptoms as well as improve quality of life and life expectancy of individuals with CDG through advancing and sharing knowledge, developing and validating new diagnostic tools, and exploring therapeutic options to restore appropriate glycosylation.
NICHD co-funds FCDGC with NINDS and NIH Office of the Director's Office of Dietary Supplements.
Visit https://www1.rarediseasesnetwork.org/fcdgc
for more information about FCDGC.
Brittle Bone Disorders Consortium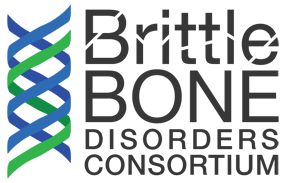 The Brittle Bone Disorders Consortium focuses on understanding and providing better therapeutic options for osteogenesis imperfecta, which describes conditions associated with bones that break easily and can cause deformity, chronic pain, and death. The consortium encompasses 13 inherited bone fragility conditions.
NICHD co-funds the consortium with NCATS, the National Institute of Arthritis and Musculoskeletal and Skin Diseases, and the National Institute of Dental and Craniofacial Research.
Visit https://www.rarediseasesnetwork.org/cms/bbd
 for more information.
Past NICHD-Supported Consortia
Angelman, Rett, and Prader-Willi Syndromes Consortium and Rett and MECP2-Related Disorders Consortium (2004-2021)
The Angelman, Rett, and Prader-Willi Syndromes Consortium studied various aspects of these neurodevelopmental diseases. In addition to cognitive and developmental problems common to all three conditions and some shared mechanisms, each syndrome has unique symptoms and natural history.
Visit https://www.rarediseasesnetwork.org/research-groups
and scroll to the Prior RDCRN Partners section for more information about this consortium.

The Rett and MECP2-Related Disorders Consortium, a continuation of the Angelman, Rett, and Prader-Willi Syndromes Consortium, studied three distinct disorders: Rett syndrome (RTT), MECP2 duplication disorder, and RTT-related disorders that are caused by CDKL5 and FOXG1 mutations and have similar phenotypes to RTT.
NICHD co-funded the consortium with NINDS.
Sterol & Isoprenoid Research (STAIR) Consortium (2009-2021)

The STAIR Consortium studied disorders related to cholesterol and other sterol and isoprenoid metabolism. These diseases share common biochemistry, impact on health, and rarity.
Diseases studied by the consortium included Smith-Lemli-Opitz syndrome, Sjögren-Larsson syndrome, mevalonate kinase deficiency, sitosterolemia, and cerebrotendinous xanthomatosis.
NICHD co-funded the consortium with NCATS.
More Information