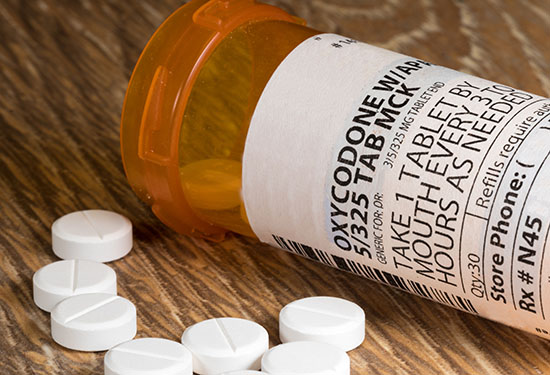 The opioid epidemic in the United States touches nearly everyone in our society. NICHD is committed to understanding how these drugs affect infants, children, and pregnant and reproductive-age women. The institute is supporting multiple research activities related to opioids, in keeping with the National Institutes of Health's (NIH's) overall efforts to find scientific solutions to the opioid epidemic. We describe some of NICHD's efforts on this page.
Activities
Research News
Resources
Activities
NICHD's Role in the Helping to End Addiction Long-term® Initiative, or the NIH HEAL Initiative®
NICHD is playing a major role in the NIH HEAL Initiative, a trans-agency effort focused on improving prevention and treatment strategies for opioid misuse and addiction, and enhancing pain management. Launched in April 2018 with funding from Congress, the NIH HEAL Initiative brings new hope for people, families, and communities affected by the national opioid public health crisis.
Learn more about the NIH HEAL Initiative.
NICHD is coordinating the following research projects around the country.
Research on Pregnant and Reproductive-Age Women
Pain is a common feature of many gynecological conditions, such as endometriosis, pelvic adhesions, and pelvic inflammatory disease. Pelvic surgery, such as Cesarean delivery or laparoscopy, and childbirth-related pain are also common reasons for reproductive-age women to be prescribed opioids. Treating obstetric and gynecologic pain can mean long-term exposure to opioids, which places women—including pregnant women—at risk for opioid use disorder.
To learn more about opioid misuse during pregnancy, NICHD held a workshop in 2016, where experts identified research gaps and opportunities to improve outcomes for families. Key findings included:
Routine screening for substance use, including misuse of prescription opioids, should be offered to all women throughout pregnancy.
Reducing unnecessary opioid use in healthy women after delivery is an important goal for preventing future opioid misuse.
More research is needed to understand how best to screen and treat pregnant women for opioid use disorder and to understand additional problems, such as poor nutrition and mental illness, that can accompany opioid use disorder in pregnancy.
Research also is needed to develop non-opioid pain medications that are tested for safety and efficacy in pregnant or breastfeeding women. 
In 2017, NICHD and the National Institute of Drug Abuse (NIDA) sought research projects related to the following topics:
Clinical studies of medically supervised opioid withdrawal that evaluate potential outcomes such as maternal complications, fetal complications, pregnancy loss, and neonatal opioid withdrawal syndrome.
Pharmacokinetic and pharmacodynamic studies to optimize management of medications used to treat opioid use disorder in pregnant and/or postpartum women.
Observational or cohort studies evaluating the effects of medication-assisted opioid cessation (such as methadone) on maternal, fetal, and neonatal outcomes.
Studies of genetic and/or epigenetic factors associated with the effects of opioid use during pregnancy on fetal and neonatal outcomes.
Research News
Resources
National Institute of Drug Abuse
Centers for Disease Control and Prevention (CDC)
American College of Obstetricians and Gynecologists
American Academy of Pediatrics