Overview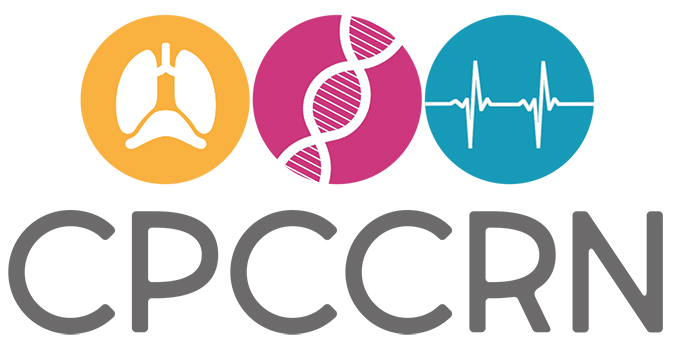 Pediatric critical care, or the effective and efficient care of children with critical or unstable conditions, is an important and growing subspecialty in pediatrics. Much of the technology and many therapies in pediatric critical care have evolved without adequate study or have been adopted uncritically from adult, neonatal, or anesthetic practice. As a result, the risks and benefits of much of intensive care practice remain largely unknown. Research is needed to make optimal decisions regarding effective critical care practices. Rigorous use of appropriate scientific methodology, deployed across a network structure, achieves the numbers of patients required to provide answers more rapidly than individual sites acting alone.
NICHD funds the CPCCRN
through its Pediatric Trauma and Critical Illness Branch (PTCIB), initially through a cooperative agreement mechanism for a 5-year funding cycle. The network, established in 2004 and renewed in 2009 and 2014 using the same process, included clinical sites and a Data Coordinating Center (DCC) and maintained the following goals:
Develop an infrastructure to pursue well-designed collaborative clinical trials and meaningful descriptive studies in pediatric critical care
Reduce morbidity and mortality in pediatric critical illness and injury
Provide a framework for the development of the scientific basis of pediatric critical care practice
Throughout its existence, the network has completed or is close to completing more than 30 studies
, with the findings disseminated through more than 125 publications
in scientific journals. 
In April 2021, the CPCCRN was renewed using a PL1, or linked-center grant, allowing the network to increase substantially in size and scope. The most recent iteration of the network, consisting of 13 core clinical sites, 12 ancillary sites (hospitals), and a DCC, is tasked with completing a large-scale multisite clinical trial of great relevance to the field and in an area of high-priority for PTCIB. The network will also develop additional studies and solicit external funding to conduct studies by optimizing use of the network infrastructure. 
With its changed format and size, the network will conduct a large-scale multicenter randomized controlled trial using personalized testing and targeted management of immune function in infants and children with sepsis-induced multiple organ dysfunction syndrome (MODS). This complex clinical trial, when completed, has the potential to be paradigm-shifting in the management of children with MODS. 
Topic Areas
Since its inception, the CPCCRN has conducted controlled observations and objective evaluations of pediatric critical care practices, including new management and technology methodologies, in children with complex critical illnesses and injuries. The resulting data will help to balance prompt implementation of new technologies and treatments with effective evaluation of their safety, efficacy, cost/risk/benefit ratios, and effects on long-term outcomes for children and their families. While the breadth of CPCCRN studies is reflective of the breadth of clinical conditions seen in the pediatric intensive care unit (PICU), the network research priorities reflect the following general topic groupings:
Bereavement and Grief Studies

Bereavement I: Parents' Perspective
Bereavement II: PICU Study
Bereavement III: Physicians' Perspective
Bereavement IV: Pilot Study of a Framework for Physician-Parent Follow-Up Meetings
Parent-Provider Alliance

Patient-Focused Outcomes Studies

Development of a Quantitative Functional Status Scale for Pediatric Patients
Trichotomous Outcome Prediction in Critical Care
PICU Core Outcomes
Informing the Research Agenda
Trauma Outcomes in Children

Intensive Care Clinical Processes and Protocols Studies

Pediatric Intensive Care Quality of CPR
Improving Outcomes from Pediatric Cardiac Arrest
Bleeding and Thrombosis During Extracorporeal Membrane Oxygenation (ECMO)
Pediatric ECMO and Cefepime
Therapeutic Hypothermia After Pediatric Cardiac Arrest
Measuring Opioid Tolerance Induced by Fentanyl
Variations in Pediatric Severe Asthma Care
Critical Asthma Mortality and Morbidity Planning Study
Translating an Adult Ventilator Computer Protocol to Pediatric Critical Care
CPCCRN Core Data Project
CPCCRN Biorepository
Pediatric Intensive Care Unit GRID Computing
Inhaled Nitric Oxide Use in Pediatric Hypoxemic Respiratory Failure
Acute Respiratory Distress Syndrome

Infection, Sepsis, Septic Shock, and MODS

GM-CSF for Immunomodulation Following Trauma
GM-CSF for Reversal of immunopAralysis in pediatriC sEpsis-induced MODS
Microbiome, Virome, and Host Responses Preceding Ventilator-Associated Pneumonia
Sepsis Induced Red Cell Dysfunction
Biomarker Phenotyping of Pediatric Sepsis and Multiple Organ Failure
Life After Pediatric Sepsis Evaluation
Critical Pertussis
Critical Illness Stress-Induced Immune Suppression Prevention
Cortisol Quantification Investigation
More Information