Current
Sarah E. Sheppard, MD, PhD, MSTR
Lead investigator, Unit on Vascular Malformations
Phone: 240-578-5047
Email: sarah.sheppard@nih.gov
Georgia Krikorian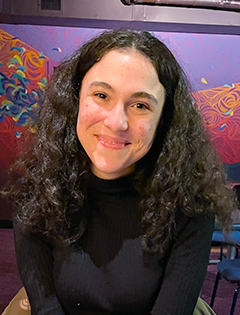 Postbaccalaureate Fellow
Email: georgia.krikorian@nih.gov

Georgia is an OITE-PEP postbaccalaureate fellow at the NICHD examining lymphatic vasculature development and underlying mechanisms of lymphatic anomalies, particularly using organoid modeling and the bench-to-bedside model. Before joining the NICHD, she studied at Smith College in Northampton, MA where she received her B.A. in Biochemistry in May 2022. Her passion for research was established during her undergraduate career in the laboratory of Michael Barresi, where she studied the regulation of radial glia development during neurogenesis in zebrafish. She is motivated to pursue an MD-PhD degree program and career as a physician-scientist where she hopes to utilize the tools of basic research to innovate new treatment modalities for complex conditions.  
Dhyanam Shukla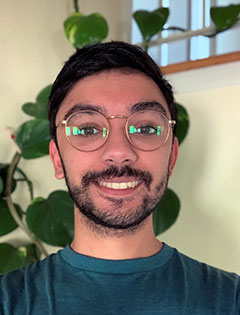 Postbaccalaureate Fellow
Email: Dhyanam.shukla@nih.gov

Dhyanam is a postbaccalaureate fellow working at the NICHD trying to understand the complexities of CCLA in zebrafish models. He graduated from Rutgers University in 2021 with a B.A. in Cellular Biology and Neuroscience and a minor in Psychology. His interest in research stemmed as an undergraduate when he studied congenital muscular dystrophy at the Child Health Institute, and ever since then he has been passionate about learning developmental biology, neurobiology, and zebrafish research. In his free time, he loves to cook, bake, look after many plants and explore DC.
Kristina Woodis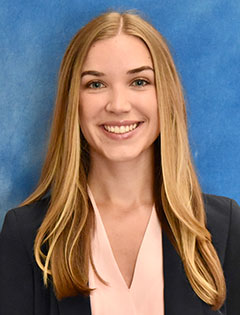 Postbaccalaureate Fellow
Email: kristina.woodis@nih.gov

Krissy is a postbaccalaureate fellow working at the NICHD examining lymphatic anomalies in zebrafish. She recently graduated from Elon University with a B.S. in Biology with a concentration in Foundational Medical Science and a minor in Psychology, where she studied the involvement of the gut-brain axis in epilepsy in zebrafish. She is passionate about studying neurobiological disorders in the zebrafish model and is eager to apply this knowledge clinically. Her career goal is to become a physician-scientist. In her free time, Krissy loves to practice yoga, read, cook, and enjoy time outside with friends.
Scott Paulissen, PhD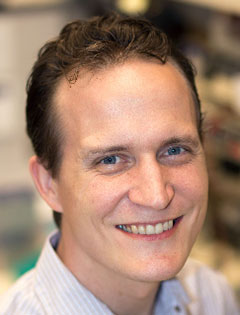 Researcher - Lab Manager
Email: Scott.Paulissen@nih.gov

Scott is the lab manager and a researcher in the Sheppard lab. His work focuses on the molecular and cellular mechanisms causing KRAS-related central conducting lymphatic anomaly. He also studies the causes and progression of capillary malformations with undergrowth using the zebrafish equivalent of the mammalian forelimb, the pectoral fin. Scott is a developmental biologist who completed his post-doctoral fellowship in Brant Weinstein's lab at NICHD, focused on the development and pathways responsible for the forelimb vasculature in zebrafish. Prior to arriving at the NIH, he received his bachelor's degree at Nevada State College in Biology, and later received his PhD in molecular biology at the University of Massachusetts - Boston in the lab of Linda S Huang. He has wide ranging interests including but far from limited to, history, movies, a fairly eclectic range of music, sports, and playing with his daughter.
Alumni
Kamyab Pirouz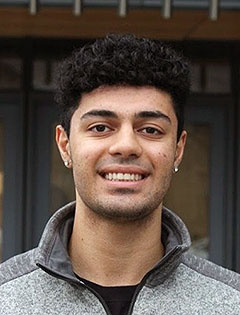 Summer Intern (2022)
Email: Kamyab.pirouz@nih.gov

Kamyab is a summer intern examining genetic causes of CCLA. He is a third-year honors student studying biology at Northeastern University in Boston. His career goal is to one day become a physician and travel the world helping patients in underserved and underprivileged communities. Kamyab was born in Iran, moved to Ottawa, Canada at the age of 2, and then moved to Bethesda, MD at the age of 5. Kamyab loved the childhood he had here, and grew up with an immense passion for soccer, a sport he still plays competitively to this day. He enjoy outdoor activities, trying random things he has not done before, and spending time with friends and family. He will be graduating from Northeastern in December 2023 and aims to begin medical school the following year.