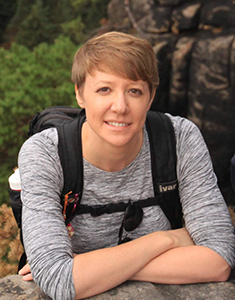 Katherine W. Rogers, Ph.D.
Lead Investigator, Unit on Developmental Signaling
Phone: 301-480-2203
Email:
katherine.rogers@nih.gov
Katherine obtained a B.S. in Molecular Biology from the University of Wyoming, where she used C. elegans to study developmental genetics in Dr. David S. Fay's lab. She then joined Alexander F. Schier's lab at Harvard University for her Ph.D. work focusing on the role of the Nodal/Lefty activator/inhibitor system in germ layer patterning. For her postdoctoral research she joined Patrick Müller's group at the Friedrich Miescher Laboratory of the Max Planck Society, where she examined signaling molecule movement and signaling interpretation in zebrafish embryos.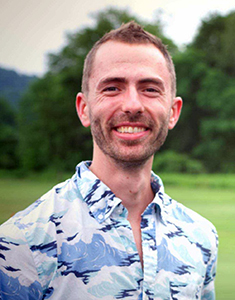 William K. Anderson, B.S.
Research Specialist, Unit on Developmental Signaling
Phone: 301-873-2942
Email:
william.anderson4@nih.gov
Will obtained a B.S. in Marine Biology and in Aquaculture from the Florida Institute of Technology, where he studied fish and invertebrate biology and aquaculture. He then went on to work at NIH's Shared Zebrafish Facility, where he performed husbandry, health management, and evaluative projects for the zebrafish colony there.