Current Members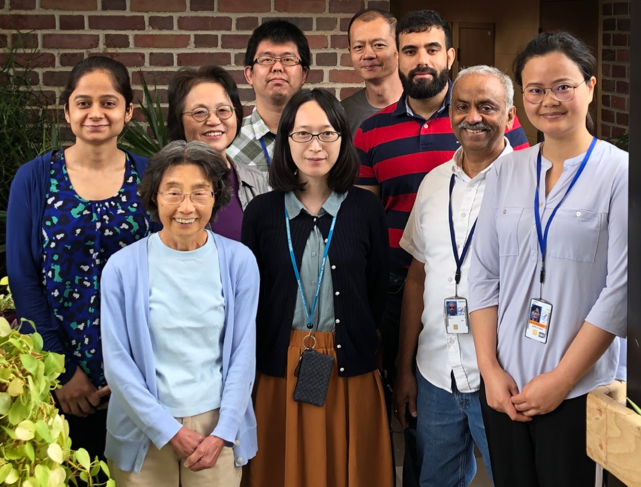 From left:
Sakshi Chauhan
Keiko Ozato
Tiyun Wu
Keita Saeki
Eri Hosogane
Rongqun Li (Guest Scientist)
Morteda Alaamiri
Anup Dey
Lili Chen
This laboratory has full access to Illumina-based genome-wide DNA sequencing and various high-resolution microscopes. It is adjacent to the NICHD animal facility where our mice are housed and bred. The animal facility staff provide excellent technical services and care of our mice. We have full access to the IT service and the NIH high performing computation (HPC, Helix/Biowulf) service for data analyses.
This laboratory thrives in openness and close interactions among lab members. Informal and frequent scientific discussions are highly encouraged, so are efforts to forge productive networks within and outside of the NIH. We emphasize the importance of mentoring, so fellows trained here will become a productive members of the global biomedical research community.