Revised Definition of Full-Term Pregnancy Based on NICHD Research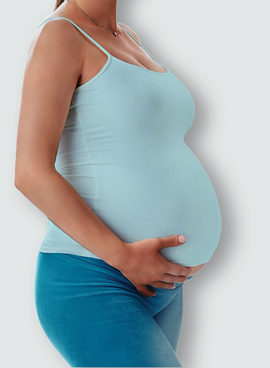 The American Congress of Obstetricians and Gynecologists (ACOG) and the Society for Maternal-Fetal Medicine (SMFM) announced that they are recommending the use of the label "term" in pregnancy be replaced by new gestational age designations.
According to the new designations1, full term will refer to 39 weeks through 40 weeks and 6 days of pregnancy. In the past, a pregnancy between 37 and 42 weeks was considered full term.
This change reflects findings from NICHD research about poorer health outcomes of babies born at 37 and 38 weeks of pregnancy—previously considered full term—compared to those born after 39 weeks. NICHD Director of Extramural Research Dr. Catherine Spong outlined much of this research in a May 2013 article published in the Journal of the American Medical Association

detailing the results of a workshop lead by NICHD that produced the new designations.
For example, research shows that—compared to babies born at or after 39 weeks of pregnancy—babies born before 39 weeks are:
Mothers who deliver at or after 39 weeks of pregnancy typically have better outcomes than do mothers who deliver before 39 weeks.
The groups recommend that health care providers begin using the following new categories when discussing term pregnancies with their patients:
Early term: 37 weeks through 38 weeks and 6 days
Full term: 39 weeks through 40 weeks and 6 days
Late term: 41 weeks through 41 weeks and 6 days
Post-term: 42 weeks and beyond
According to ACOG and the SMFM, use of these new designations will lead to more consistent data and improved standards upon which to base clinical research. For the NICHD, these new definitions more accurately reflect the available research on infant health outcomes, which could contribute to better care for mothers and infants.
The NICHD's National Child and Maternal Health Education Program (NCMHEP) offers information about the importance of waiting until at least 39 weeks—now defined as full term—to deliver a healthy pregnancy. The Program offers a video on why it's worth it to wait until 39 weeks of pregnancy to deliver, as well as resources for expectant mothers and resources for health care providers.
The NICHD and the NCMHEP are encouraged by the revised designations and by the possibilities for improving care related to this change.
More Information
Originally posted: October 24, 2013
---