Early-Release Data Include Information on Family Health, Schooling, and Child Well-Being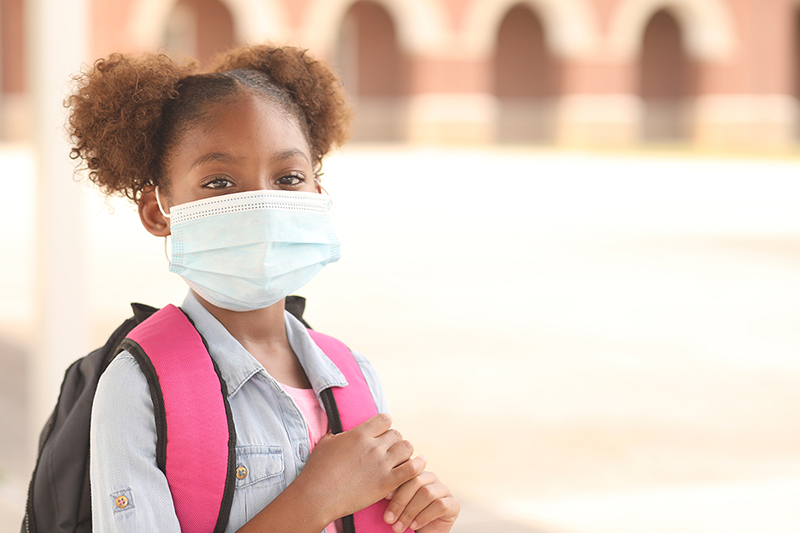 NICHD-funded researchers at the University of Michigan are offering early access to new data from the Child Development Supplement (CDS)
of the Panel Study on Income Dynamics (PSID), the longest running household study in the world. These preliminary data provide caregiver-reported information on how children and teens fared during the first months of the COVID-19 pandemic.
"These data provide valuable insights that we can apply now," explained Regina Bures, Ph.D., senior program director in NICHD's Population Dynamics Branch, which funds the CDS and co-funds the PSID. "This information can inform how we help millions of children return to 'normal' in a post COVID-19 world."
The CDS is a nationally representative, ongoing component of the main PSID that focuses on the health, development, and well-being of children and adolescents whose families are enrolled in the main study. During each "wave" of the CDS, the primary caregivers of the children answer questionnaires about children and how they are developing within their family, school, and neighborhood environments. As the children get older, their reports replace those of the primary caregivers.
The 2019 CDS wave includes information on almost 5,000 children. It also includes follow-up interviews conducted after the University of Michigan had suspended in-person activities in 2020 because of the COVID-19 pandemic. In an unusual move, the CDS researchers are offering early access to the data to advance our understanding of how COVID-19 has affected children in different contexts.
The early release file for CDS-2019 includes selected variables from primary caregiver survey interviews conducted during the main data collection period (October 2019 through June 2020) and all variables from the follow-up survey (September through December 2020). Together, the data help researchers assess stability or change in child and family circumstances between the two periods. The file includes information about child health and family health, children's school environments and performance, and neighborhood characteristics.
Interested researchers can download the data free of charge, after registering, through the CDS Data Center
. Please note that all data are preliminary, and observations and values may change before the final files are released. The PSID website
also provides additional information about the main study.