Findings may have implications for non-medically indicated deliveries at 39 weeks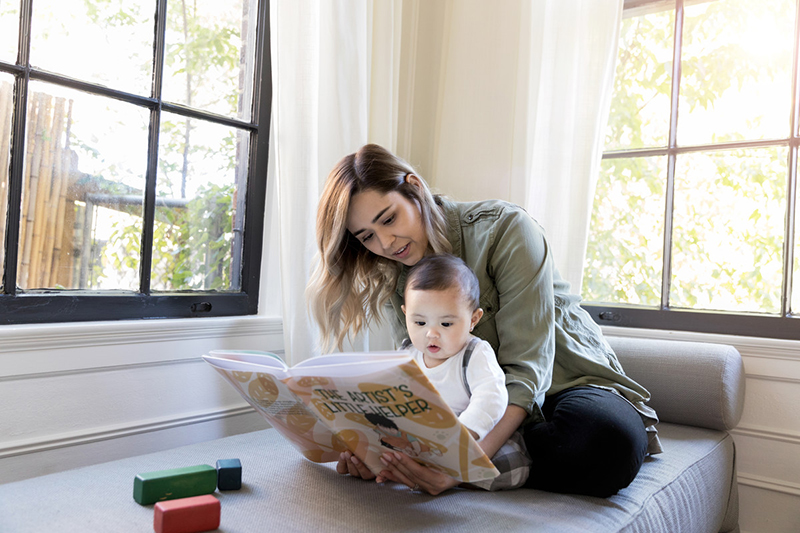 On average, scores on development tests were lower for infants born earlier in the range of a term pregnancy—from 37 to 41 weeks—than for those born later in the range, suggests a study by researchers at the National Institutes of Health. The slight difference in scores, first apparent at eight months, persisted through age seven. The findings may have implications for current practice guidelines recommending induction of labor for non-medical reasons at the 39th week of pregnancy.
The study was conducted by Jessica L. Gleason, Ph.D., a research fellow at NIH's Eunice Kennedy Shriver National Institute of Child Health and Human Development, and colleagues. It appears in The International Journal of Epidemiology.
Please note: When these data were collected in the 1950s and 1960s, providers used "term" to describe delivery from 37 weeks to 42 weeks of pregnancy. Today, because of NICHD research, providers use gestational age designations, such as early term (37 to 38 completed weeks of pregnancy), to more precisely identify the timing of delivery. Visit our Know Your Terms initiative for more information.
Background
Previous research has found no differences in short-term complications or death between infants born by induced labor at 39 weeks of a healthy pregnancy and those delivered later in the term period. The American College of Obstetricians and Gynecologists supports
the non-medical induction of labor at 39 weeks for low-risk pregnancies.
Earlier studies have found that infants born preterm before 37 weeks of pregnancy are at a higher risk for cognitive delay. Although an infant's brain continues to develop through the term period, little research has been conducted on the risk for neurological delays among infants born early in the term period.
Researchers analyzed data from the Collaborative Perinatal Project, which enrolled more than 46,000 pregnant women from 12 U.S. sites from 1959 through 1966. More than 39,000 children born during the study received neurocognitive assessments at eight months, four years, and seven years.
Results
Children's average neurological test scores increased with each week of pregnancy they completed after 37 weeks. At eight months, the increases were seen through 41 weeks but declined at 42 weeks and later. At the four- and seven-year assessments, scores were highest after 40 weeks.
Clinical staff who evaluated the children at eight months could assign each child a rating of normal, suspect, or abnormal. Although the average scores were in the normal range at the eight-month evaluation, children born at 37 and 38 weeks had a slight risk of having below-average scores on all aspects of the tests. At the eight-month assessment, children delivered at 38 weeks had a slightly higher risk of being classified as suspect or abnormal on mental and psychomotor domains of the test. At the seven-year assessment, children born at 38 weeks also were at higher risk for below average IQ scores and spelling and arithmetic scores.
Significance
The findings suggest that neurocognitive development continues through the term period, with optimum development occurring after 40 weeks of pregnancy. The findings call into question the practice advisory supporting elective induction at 39 weeks rather than waiting for spontaneous labor.
Reference
Gleason, JL, et al. Gestational age at term delivery and children's neurocognitive development. International Journal of Epidemiology. 2021.