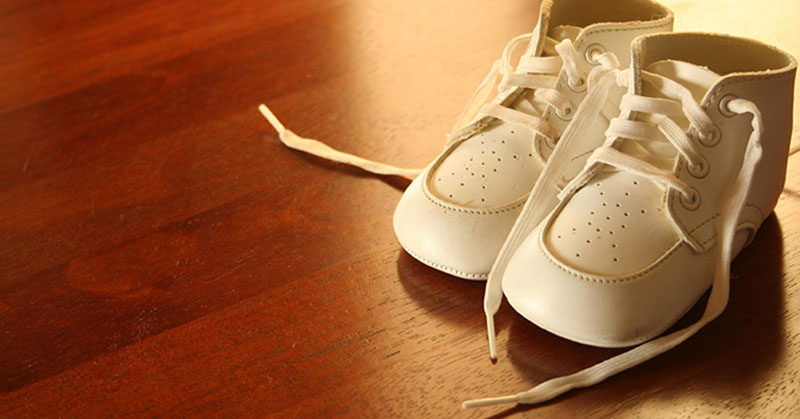 Each year, more than 20,000 families in the United States experience a stillbirth, the loss of a fetus at 20 weeks or more of gestation. Stillbirth is a traumatic event that takes a devastating, lifelong psychological toll on families. October marks Pregnancy and Infant Loss Awareness Month, making this an opportune time to reflect on the work we must do to better understand the causes of—and ultimately prevent—these tragedies.
Last year, NICHD formed the Stillbirth Working Group of Council, a congressionally mandated task force to examine stillbirth in the United States. The working group focused on current barriers to collecting data on U.S. stillbirths, communities at higher risk for stillbirth, the psychological impact of stillbirth and treatment following stillbirth, and known risk factors for stillbirth. From October 2022 to January 2023, the group convened four meetings to gather information on these focus areas and hear the personal perspectives of people who have experienced a stillbirth.
Based on their findings, the working group developed a set of recommendations to improve data collection tools, address disparities, better support families that experience stillbirth, and reduce the U.S. stillbirth rate through research and prevention efforts. These recommendations are detailed in Working to Address the Tragedy of Stillbirth, the final report that the working group submitted to the Department of Health and Human Services this spring.
Since the report was issued in March, we have been working hard to implement its recommendations. Last month, NIH launched the Rapid Acceleration of Diagnostics Technology (RADx® Tech) Fetal Monitoring Challenge—a $2 million prize competition to spur innovation in fetal diagnostic and monitoring technologies. The challenge seeks promising point-of-care and home-based technologies that may reduce fetal health risk and loss during the later stages of pregnancy. These technologies—which could range from wearable devices to smartphone-based tools—should have strong potential for accessible, cost-effective use and impact in low-resource settings where access to high-quality prenatal care is limited.
Efforts also are underway at two of NICHD's clinical research networks—the Maternal-Fetal Medicine Units Network and the Neonatal Research Network—to align their existing data collection efforts to record stillbirths and other adverse fetal outcomes. Detailed records collected by combining these registries may yield important insights into the causes of, risk factors for, and mechanisms underlying stillbirth.
On a national scale, NICHD continues to lead a congressionally mandated stillbirth task force. The current working group includes representatives from the Centers for Disease Control and Prevention, Indian Health Service, Health Resources and Services Administration, and specialty organizations, as well as maternal-fetal medicine specialists. The group has been tasked to identify current knowledge on stillbirth and prevention, areas of improvement for data collection, resources for families impacted by stillbirth, and next steps to gather data and lower the rate of stillbirth in the United States. Its first public meeting is scheduled for October 31, 2023.
We also anticipate issuing new funding opportunities for stillbirth research. At NICHD's advisory council meeting in June, staff presented an early planning concept for a potential initiative focused on stillbirth prevention. The proposed Road to Stillbirth Prevention initiative will support research to elucidate the causes of stillbirth and identify targets for intervention and prevention.
Ensuring safe and healthy pregnancies and births is a critical part of NICHD's mission. Through our collaborations with our federal colleagues, experts in fetal and maternal health, and people with lived experience of stillbirth, we look forward to making further progress in implementing the recommendations detailed in the March 2023 report. Together, we can advance toward our shared goal of reducing the rate of stillbirth in the United States.