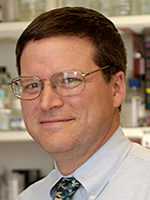 Forbes D. Porter, MD, PhD
Director
Forbes D. Porter earned his MD and PhD at the Washington University at St. Louis. He trained in both Pediatrics and Clinical Genetics at St. Louis Children's Hospital and is board certified in both specialties. Dr. Porter is currently a Senior Investigator in the Program in Developmental Endocrinology and Genetics, NICHD, NIH, DHHS. His research is focused on disorders of cholesterol homeostasis. This includes both basic and clinical investigations into Smith-Lemli-Opitz syndrome, Niemann-Pick Disease, type C and hypocholesterolemic Autism Spectrum Disorders.
Steven L. Coon, PhD
Executive Director and Technical Supervisor
Steven Coon earned his PhD from the University of Maryland College Park (UMCP) in Developmental Neurobiology. He completed his post-doctoral training at UMCP and became a Research Faculty member. Dr. Coon came to the NIH in 1991 to work in the NICHD Section on Neuroendocrinology where he developed expertise in microarray and RNA-Seq technologies. His work has been published in over 80 scientific papers and book chapters.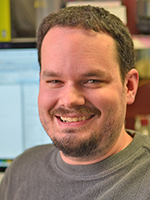 James R. Iben, PhD
Senior Bioinformatician
James Iben received his PhD in Molecular Biophysics from Johns Hopkins University in 2007. He completed his postdoctoral training at NICHD under Richard Maraia in the Section on Molecular and Cellular Biology where his primary research has revolved around the transcription and maturation of tRNA, developing a model for tRNA-driven translational gene regulation using next-generation sequencing as part of his research projects. James has developed custom bioinformatic tools and pipelines using current supported software for both specialized and common complex data analysis tasks. He currently works to advise or support through collaboration multiple NICHD labs with their bioinformatic needs.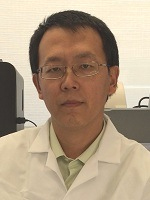 Tianwei Li, PhD
Laboratory Supervisor
Tianwei Li earned his PhD in Biochemistry from The National University of Singapore. Tianwei completed his postdoctoral training and was a research fellow in the Laboratory of Biochemistry, NHLBI, where he studied the biological function of ubiquitin-like proteins using proteomic approaches. Then he continued his research in FDA on genomic variations and characterizations of microbes using next generation sequencing technologies. He has extensive experience in the application of molecular biology and biochemical techniques to study biological systems. In addition, Tianwei has mentored two PhD students and a couple of post-baccalaureate fellows and summer students in the NIH.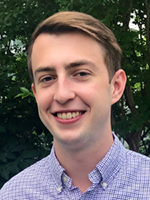 Joe Zoeller, BS
Postbaccalaureate IRTA
Joe Zoeller graduated summa cum laude with a B.S. in Biochemistry from Washington and Lee University in 2018. Through his coursework in genetics and biochemistry, he worked with a variety of molecular biological techniques and quickly developed a fascination with the genome and its impact on human health. He programmed in R and Python while studying biostatistics and scientific computing, respectively, and worked with computational techniques while conducting imaging research as an undergraduate. He plans to obtain his MD/PhD after completing his Post-bacc IRTA Fellowship at the NIH.