Overview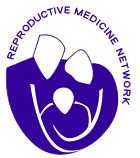 RMN, established in 1990, carries out large, multicenter clinical trials of diagnostic and therapeutic interventions for male and female infertility and reproductive diseases and disorders. The network is funded through NICHD's Fertility and Infertility Branch (FIB) and comprises seven research sites and a data coordinating center. In addition, each primary reproductive medicine unit is linked to an ancillary site.
RMN's structure allows investigators to test hypotheses in large numbers of patients who are enrolled in common protocols at multiple centers. This method produces answers more rapidly than would be possible by individual sites working alone.
RMN is led by a steering committee, composed of the primary sites' principal investigators, NICHD project scientists, and an independent chair. This committee makes decisions on research topics, protocol design and execution, and publications. In addition, two independent groups convened by NICHD interact with the network: a clinical trials advisory board, which advises the steering committee on identifying and prioritizing research topics; and a data safety and monitoring committee, which is responsible for reviewing the safety of ongoing clinical trials and advises on trial conduct.
The network allows external investigators with secured funding to gain access to RMN data and samples on a case-by-case basis, through a process that includes scientific review of the proposed research's relevance to the RMN mission and its scientific significance. RMN data and biologic samples are maintained in a centralized repository.
Topic Areas
RMN is planning several clinical studies, including:
A clinical trial to assess whether intensive lifestyle modification, including caloric restriction, use of weight loss medication, and moderate physical activity with tracking, is more likely to achieve a healthy live birth and good perinatal outcome than a recommendation to standard lifestyle modification with moderate physical activity in obese women with unexplained infertility
A study to determine whether the delayed transfer of cryopreserved embryos at the blastocyst stage improves live birth rates compared to the immediate transfer of blastocysts at the conclusion of a "fresh" in vitro fertilization cycle
A clinical trial to examine whether treatment of infertile males with an antioxidant formulation improves fertility
A study to assess nonsurgical, noninvasive methods of diagnosing and monitoring treatment of endometriosis
More Information
RMN Website

 

(maintained by the RMN Data Coordination Center at the Yale Collaborative Center for Statistics in Science)
NICHD Contact: Esther Eisenberg