Overview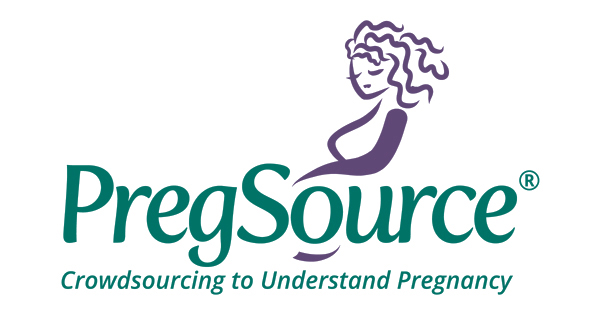 PregSource® is a research project that aims to improve knowledge about pregnancy by gathering information directly from pregnant women. This first-hand knowledge, collected through confidential, online questionnaires, promises to help researchers learn how women from a variety of backgrounds experience pregnancy, which may lead to improvements in care.
Women who join PregSource® can track their pregnancies, share their health information with providers, and see how their experiences may differ from those of other women. The questionnaires aim to capture near-real-time data on nausea, mood, weight gain, labor, delivery, feeding, and the early years of childhood. Women who join the project also have access to information from health experts. Best of all: No advertisements or sharing personal information with third parties.
By offering a more comprehensive picture of the pregnancy journey—from healthy experiences to those that are more complicated—PregSource® promises to inform strategies for improving maternal and infant care in the United States and abroad.
Led by NICHD, PregSource® benefits from the perspectives and support of many partner groups, including government agencies, nonprofits, and scientific and advocacy organizations.
Topic Areas
PregSource® asks questions about:
Background (such as a woman's age and education level)
Pregnancy experiences (such as sleep patterns and nausea/vomiting)
Overall health (such as any pre-pregnancy medical conditions or pregnancy-related problems)
Labor and delivery (such as length of labor and type of birth)
Baby's health (such as weight at birth and growth over time)
Researchers will review the information submitted by pregnant women to spot trends, similarities, and differences and to answer research questions.
More Information
PregSource® is a registered trademark of HHS.