Overview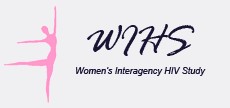 WIHS, co-sponsored by the NICHD Maternal and Pediatric Infectious Disease Branch (MPIDB) and four NIH institutes, began in 1993 to investigate the impact of HIV infection on women in the United States. It is the largest and longest ongoing U.S. study of HIV-infected women. The study receives support from NICHD, the National Institute of Allergy and Infectious Diseases, National Institute on Drug Abuse, National Institute of Mental Health, the National Institute of Dental and Craniofacial Research, National Institute on Alcohol Abuse and Alcoholism, National Institute on Deafness and other Communication Disorders, and the NIH Office of Research on Women's Health.
The purpose of WIHS is to characterize the long-term, natural, and treated history of HIV infection of women to provide insight into the changing demographics of the HIV epidemic in the United States. WIHS V includes 9 clinical sites in the United States; the Johns Hopkins University Bloomberg School of Public Health currently serves as the study's Data Management and Analysis Center (DMAC).
WIHS is currently following 3,678 women who are HIV-infected and 1,304 HIV-uninfected women at risk for acquiring HIV, most of whom are women of color. WIHS has published more than 550 scientific papers

. The study has charted the course of HIV disease in treated and untreated women across the United States through detailed clinical, biological, neurocognitive, and behavioral assessments; comparisons of HIV-infected and uninfected women; and studies of HIV-infected women receiving treatment.
Topic Areas
Areas of Focused Scientific Research in WIHS
Behavior & Substance Use
Cancer
Cardiovascular Disease
Epidemiology
Female Genital Tract
Genetics
Gynecology
Hepatitis & Liver Disease
Human Papillomavirus
Menopause & Aging
Metabolics & Renal Disease
Neurocognition
Pathogenesis
Pharmacokinetics & Pharmacodynamics
Antiretroviral Exposure
Pregnancy
More Information