Overview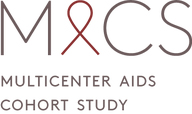 WIHS is the largest and longest ongoing cohort study of HIV-infected women in the United States. Women account for approximately 27% of the new HIV infections. More than 80% are in African-American and Hispanic women. WIHS includes HIV-infected and HIV-uninfected high-risk women who reflect these demographics. WIHS began in 1994 at six clinical consortium sites.
MACS is a 30-year study of HIV infection in homosexual and bisexual men. MACS has four clinical research sites and a data coordinating center. As of January 1, 2019, the MACS and WIHS cohorts have combined to form the MACS/WIHS-CCS and aligned their data. Both address similar science questions.
NICHD will participate in this new endeavor led by the National Heart, Lung, and Blood Institute. The purpose of the MACS/WIHS-CCS is to advance knowledge of HIV infection, with a focus on HIV-related comorbidities, by supporting the current clinical research sites (CRS) of the MACS and the WIHS.
The new MACS/WIHS-CCS, with nearly 5,000 active HIV-infected and HIV-uninfected participants plus a new recruitment wave of up to 2,500 new participants (including one third between the ages of 18 and 40) will study high-priority research on HIV outcomes. This work will include the prevalence, pathology, etiology, mechanisms, treatment, and prevention of morbidity and mortality related to HIV, its treatment, and the intersection of HIV and aging and the contextual factors common in the lives of those with HIV.
This ongoing follow-up of the MACS/WIHS-CCS will enhance the rich clinical and behavioral data on participants gathered over decades. Each CRS will implement the unified science agenda and provide expertise to lead part of the science agenda. The Data Management and Analysis Center contributes to the study design, ensures appropriate adverse event monitoring and reporting, manages data, conducts statistical analyses, and helps with dissemination of results. It also will study basic science, clinical science, and epidemiology of HIV infection in the United States, and on comorbidities.
Topic Areas
Areas of focused scientific research in the MACS/WIHS-CCS include but are not limited to:
Aging and geriatrics
Basic science
Behavioral science
Brain and central nervous system
Cardiovascular health
Epidemiological and statistical methods
Genetics
Head, face, and neck
Heart, lung, blood, and sleep
Hematology
Immunology
Implementation
Malignancies
Men's health
Microbiomes
Natural history of infection
-omics
Oral and dental health
Sleep disturbances and apnea
Social and environmental factors
Substance use and mental health
Treatment response and outcomes
Virology
Women's reproductive health
More Information