Mar 10, 2021
Nature Biotechnology curated a collection of "25 landmark papers published across [their] history" as part of their 25th Anniversary Collection
. One of Jeff's co-first author papers from his post-doc, "Spatial reconstruction of single-cell gene expression data" was selected as one of these papers!
The project was an incredibly fun (and productive) collaboration, and Nature Biotechnology invited Rahul and Jeff to tell the personal story behind the manuscript
, discussing the experience of working together, melding our fields, and finding our places in the field.
Additionally, you can read the paper here: Spatial reconstruction of single-cell gene expression data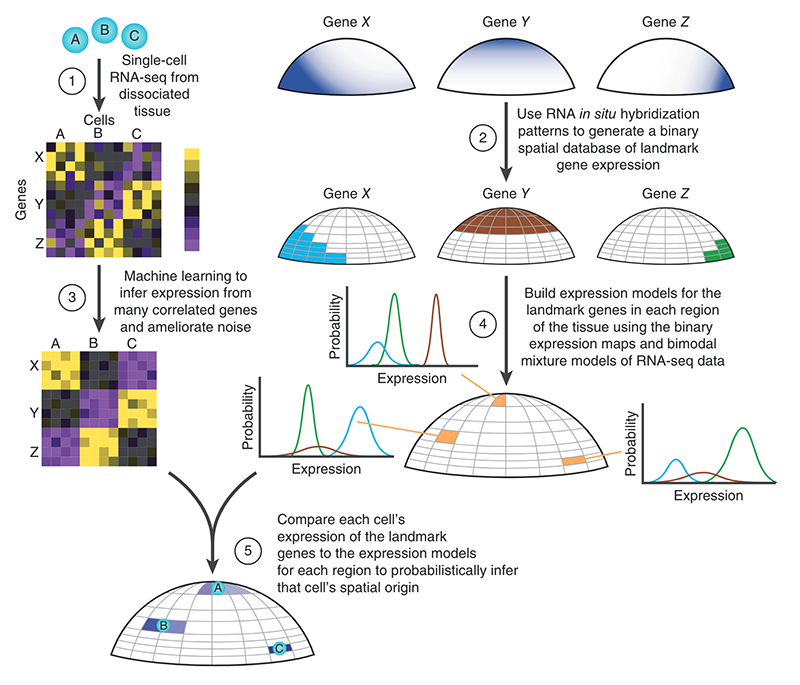 ---