After brief tenure as Acting Director, Guttmacher is appointed to lead the NICHD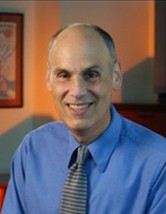 NIH Director Francis Collins, M.D., Ph.D., announced today that Alan Guttmacher, M.D., will be the new Director of the NICHD. Dr. Guttmacher has been the Acting Director of the NICHD since December 1, 2009.
During his time with the NICHD, Dr. Guttmacher initiated and is leading the NICHD's Scientific Vision: The Next Decade process, which aims to define a scientific vision for the Institute and its research.
Prior to his appointment as Acting Director of NICHD, Dr. Guttmacher was the Deputy Director of the National Human Genome Research Institute (NHGRI) and served as that Institute's Acting Director from August 2008 until November 2009.
For more information, please select one of the following:
Originally Posted: July 22, 2010