16th annual federal report on the well-being of America's children shows challenges and improvements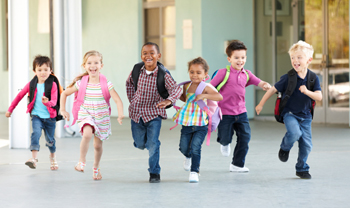 It has been said that children are our most valuable resource and our best hope for the future. Protecting this valuable resource begins with an understanding of the health challenges America's children and youth face today. Since 1997, the Federal Interagency Forum on Child and Family Statistics has collected data and issued an annual report on the state of our nation's future with this goal in mind.
Each year, new data builds on findings from previous years to show and measure trends in areas affecting children and youth, such as health care, education, and family environment. This year's report, America's Children in Brief: Key National Indicators of Well-Being 2012, shows improvements in and challenges to the health and well-being of America's children.
For instance, new data revealed a drop in preterm births for the fourth straight year, as well as a decline in the number of teen mothers. The latter decline is significant because young maternal age is a risk factor for preterm birth (delivery of an infant before 37 weeks of pregnancy), one of the top causes of infant death, disability, and long-term health problems. However, the number of children living in poverty and in counties with high air pollutant levels increased. See Federal report shows drops in infant mortality, preterm birth rates to learn more about the findings in the report.
The Forum is a collaboration of 22 federal agencies—including the NICHD—that provides information on children and families. Using the latest federal statistics, the Forum alternates each year between publishing a Full Report of more than 40 health indicators and an In Brief report that contains new data tables with updates on all the measures from the previous year.
A new feature in this year's America's Children in Brief is data showing the percentage of children in race groups that make up less than 10% of the population. The table shows how the nation's racial and ethnic diversity continues to grow.
For more information on America's Children, select one the following resources:
NICHD resources:

Order a copy of America's Children (In Brief): Key National Indicators of Well-Being 2012
America's Children 2011

America's Children: Key Indicators of Well-Being 2011
Originally posted: July 13, 2012