Lack of representation jeopardizes personalized medicine approach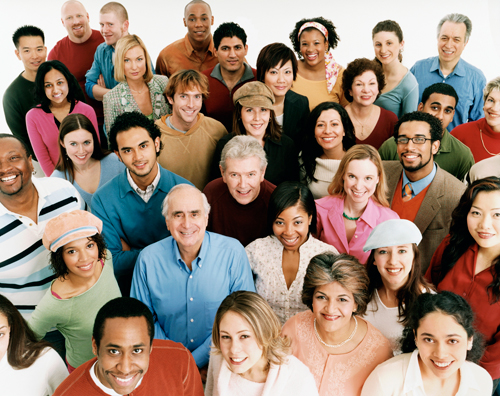 WHAT:
To realize the promise of personalized medicine, new research studies must include segments of the population often overlooked in clinical research: children, older adults, pregnant women, and individuals with physical, intellectual, and developmental disabilities. This assessment, made by the Director and Deputy Director of the Eunice Kennedy Shriver National Institute of Child Health and Human Development (NICHD), part of the National Institutes of Health, is summarized in a Viewpoint article in the Journal of the American Medical Association.
Personalized medicine is an approach to developing medical treatments and preventive measures uniquely tailored to an individual. Because everyone responds to treatments differently, the idea is to develop individualized treatments, based on a person's genes, environment and lifestyle, to maximize the chances for success. Taken together, children, older adults, pregnant women and people with disabilities comprise up to 58 percent of the U.S. population. However, the traditional approach to research has been to exclude members of these groups because they may be more difficult to study. For example, many pregnant women are not included in drug treatment studies because pregnancy introduces additional variables—changes in metabolism, along with a developing fetus—that make it more challenging to interpret study findings. The result is that physicians often must prescribe a treatment essential for the health of mother or fetus—an antidepressant or antibiotic, for example—without the benefit of any research to inform their decision making.
Personalized medicine rests on an understanding of individual differences, the authors wrote. Excluding people from clinical studies results in less information for developing personalized treatments—particularly for those who have been underrepresented in clinical research. The authors cited a federal law that generally requires the conduct of pediatric studies for drug and biological products, and they called for similar efforts for other groups. Without such efforts, they said, more than half the U.S. population will not benefit from personalized care.
WHO:
Catherine Y. Spong, M.D., NICHD Deputy Director
ARTICLE:
Spong, CY and Bianchi, DW. Improving public health requires inclusion of underrepresented populations in research. Journal of the American Medical Association.
http://jamanetwork.com/journals/jama/fullarticle/10.1001/jama.2017.19138 .
###
About the Eunice Kennedy Shriver National Institute of Child Health and Human Development (NICHD): NICHD conducts and supports research in the United States and throughout the world on fetal, infant and child development; maternal, child and family health; reproductive biology and population issues; and medical rehabilitation. For more information, visit NICHD's website.
About the National Institutes of Health (NIH): NIH, the nation's medical research agency, includes 27 Institutes and Centers and is a component of the U.S. Department of Health and Human Services. NIH is the primary federal agency conducting and supporting basic, clinical, and translational medical research, and is investigating the causes, treatments, and cures for both common and rare diseases. For more information about NIH and its programs, visit http://www.nih.gov.