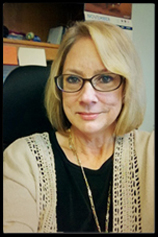 Dr. Lisa Freund, Ph.D., has been named the new Chief of the Child Development and Behavior Branch, as announced in an email from Dr. Catherine Spong, M.D., Director of the Division of Extramural Research.
Dr. Freund began work as the Health Science Administrator and Program Director of Extramural Research Programs in Developmental Neuroscience in the Child Development and Behavior Branch when she joined the NICHD in 1998. In 2008 she was named the Associate Branch Chief.
In the Child Development and Behavior Branch, Dr. Freund has overseen research programs in developmental psychology, behavioral neuroscience, and psychobiology research. She has held leadership positions in a number of NICHD, trans-NIH, and trans-federal agency committees. She has been the recipient of numerous awards and recognitions, especially for her role in planning, designing, and managing components of the NIH's Neuroscience Blueprint.
Before joining the NICHD, Dr. Freund was an associate professor in the Department of Psychiatry and Behavioral Sciences at Johns Hopkins University and Clinical Director of the Outpatient Psychiatry Clinic at the Kennedy Krieger Institute.
"Dr. Freund brings to her new position of Child Development and Behavior Branch's Branch Chief an energizing enthusiasm," Dr. Spong wrote. "Her passion for promoting child health, her skill in developing and communicating action plans, and her highly collaborative and collegial manner will be of great service to the Branch and the Institute as a whole."
###
About the Eunice Kennedy Shriver National Institute of Child Health and Human Development (NICHD): The NICHD sponsors research on development, before and after birth; maternal, child, and family health; reproductive biology and population issues; and medical rehabilitation. For more information, visit the Institute's website at http://www.nichd.nih.gov/.