Devices bolster function and ability for people with disabilities or injuries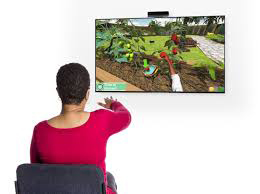 WHAT:
Two new technologies that assist in rehabilitation from disabilities, injuries or stroke now have Class II medical device clearance from the Food and Drug Administration.
The first, an upper arm prosthetic interface, uses pattern-recognition technology to strengthen and improve the analysis of electric signals in remaining muscles. The technology gives an amputee greater control and movement of the prosthetic limb. The device was developed by Coapt, LLC, of Chicago

, with funding from NIH's Eunice Kennedy Shriver National Institute of Child Health and Human Development (NICHD).
The second, a Virtual Occupational Therapy Assistant software system, helps stroke survivors and others with neurological impairments with daily living tasks. The virtual assistant re-acquaints patients with activities that once may have been routine, such as cooking, cleaning or shopping. The software, called SaeboVR

, uses sensor technology to track upper arm movements, which then are simulated and repeated on the screen by an avatar. NICHD-funded researchers at Barron Associates in Charlottesville, VA, found that practicing daily living activities with a virtual assistant significantly improves upper limb motor and cognitive function.
Both the Coapt device and the SaeboVR virtual assistant were supported through NICHD's small business programs.
FUNDING:
Information on federal funds can be found on the NIH Research Portfolio Online Reporter Tools:
Development of a clinically viable pattern recognition embedded system
Virtual occupational therapy assistant
###
About the Eunice Kennedy Shriver National Institute of Child Health and Human Development (NICHD): NICHD conducts and supports research in the United States and throughout the world on fetal, infant and child development; maternal, child and family health; reproductive biology and population issues; and medical rehabilitation. For more information, visit NICHD's website.
About the National Institutes of Health (NIH): NIH, the nation's medical research agency, includes 27 Institutes and Centers and is a component of the U.S. Department of Health and Human Services. NIH is the primary federal agency conducting and supporting basic, clinical, and translational medical research, and is investigating the causes, treatments, and cures for both common and rare diseases. For more information about NIH and its programs, visit www.nih.gov.