Study finds orphan health and wellbeing in group homes similar to those in family-based or foster care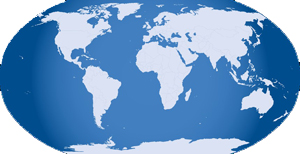 As part of an NICHD-supported study, researchers found that the outcomes of orphaned and abandoned children in low- and middle-income countries are similar whether they live in group homes or family-based settings. The results, which show few differences across various measures of physical health, cognition, and emotional outcomes, were published in two papers, both appearing in PLoS ONE.
Background
Globally, there are an estimated 143 million orphaned children, with approximately 132 million living in low- and middle-income countries. Research suggests that high mortality rates among young adults from conditions such as malaria, tuberculosis, pregnancy complications, HIV/AIDS, and natural disasters are contributing factors. Other children are abandoned because their parents lack resources, leave to seek employment elsewhere, or are mentally or physically unable to care for their children.
Several prominent studies, mainly focused on very young children in European countries, have suggested that institutional care in a group home is more damaging to children than family-based or foster care. As a result, institutional care is often viewed as an option of last resort.
The Positive Outcomes for Orphans (POFO) study explored individual, family, community, and structural factors that influence positive outcomes for orphaned and abandoned children. Led by Dr. Kathryn Whetten of Duke University, researchers studied 1,357 children living in institutional care settings and 1,480 children living with their extended families in 5 low- and middle-income countries. The institutional settings included small residences and large facilities with diverse caregiver-to-child ratios.
The study sites were in Cambodia, Ethiopia, India, Kenya, and Tanzania. Many of the institutions in these regions arose from communities in response to the growing orphan populations and typically have caregivers living on-site, according to the study authors. 
Results
The study enrolled children between the ages of 6 to 12 years old and followed them for up to 3 years. The wellbeing measures, which were collected at the start of the study and at the 3-year follow-up, were physical growth, general health, emotional difficulties, learning ability, and memory.
At the time of enrollment, the growth and overall health of the children in institutions and of those in extended family environments were comparable. Institution-based children scored higher on intellectual functioning and memory and had fewer social and emotional difficulties. Overall, the researchers found that the wellbeing of children in institutions and family settings were similar. There was far more variability in the wellbeing of individual children than between the groups of children in institutions versus family settings. 
At the time of the 3-year follow-up, the average health and wellbeing between institution-based and family-based children remained similar, and children in both settings improved on most wellbeing measures. At the 3-year mark, there was still substantial individual variation, with some children doing relatively well and others doing relatively poorly in both settings. 
Significance
This study, along with others, casts doubt on conventional thinking that family-based settings are always a better environment for children than institutions. Instead, it may be the quality of provided care that makes the difference in a child's wellbeing. Given that the number of orphaned and abandoned children continues to grow in resource-poor countries, it is important to assess the best environments for orphan care. According to the study authors, by understanding the caregiving characteristics associated with more positive outcomes, we can make changes to improve the wellbeing of orphaned and abandoned children around the world. 
References
Whetten K, Ostermann J, Pence BW, Whetten RA, Messer LC, Ariely S, O'Donnell K, Vann V, Itemba D, Eticha M, Madan I, Thielman NM, Positive Outcomes for Orphans (POFO) Research Team. Three-Year Change in the Wellbeing of Orphaned and Separated Children in Institutional and Family-Based Care Settings in Five Low- and Middle-Income Countries

. PLoS ONE (2014).
Whetten K, Ostermann J, Whetten RA, Pence BW, O'Donnell K, Messer LC, Thielman NM, Positive Outcomes for Orphans (POFO) Research Team. A Comparison of the Wellbeing of Orphans and Abandoned Children Ages 6–12 in Institutional and Community-Based Care Settings in 5 Less Wealthy Nations

. PLoS ONE (2009).