NIH-funded researchers link brain changes at 6 and 12 months of age to autism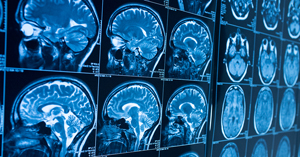 WHAT:
Brain changes at age 6 or 12 months may help predict the development of autism spectrum disorder by age 2 years among infants with a high family risk, according to a study funded by the National Institutes of Health. Currently, autism can be diagnosed as early as age 2 years, based on certain behaviors and communication difficulties. The study, funded by the NIH Autism Centers of Excellence Program, is published in the February 16, 2017, issue of Nature.
Approximately 1 out of every 68 children in the United States has autism, according to the Centers for Disease Control and Prevention. Siblings of children diagnosed with autism have a higher risk of developing the disorder, compared to those in the general population. While there is no cure for autism, early diagnosis and intervention can ease symptoms and improve social, emotional and cognitive skills.
Previous studies have shown that people with autism have larger brains, which can be detected during early childhood. In the new study, a team led by researchers from the University of North Carolina, Chapel Hill, used magnetic resonance imaging (MRI) to look for differences in brain development among three groups: infants with a high family risk (i.e., older sibling with autism) who were later diagnosed with autism at age 2 years (15), infants with a high family risk who did not have autism at age 2 years (91), and infants with a low family risk who did not have autism at age 2 years (42).
The researchers evaluated the infants at 6, 12 and 24 months. Children with autism had a faster brain surface growth rate between 6 and 12 months, as well as a faster growth rate of overall brain size between 12 and 24 months, compared to children without autism. Next, the team analyzed the MRI data using a computer-based technology called machine learning to see if early brain differences at 6 and 12 months can predict autism at age 2 years. Among children with a high family risk, the computer program identified approximately 8 out of 10 infants who later developed autism. While the findings are promising, the researchers caution that more studies are needed before this tool can be used for predicting autism development.
NIH funding was provided by the Eunice Kennedy Shriver National Institute of Child Health and Human Development (NICHD), the National Institute of Mental Health, and the National Institute of Biomedical Imaging and Bioengineering. Additional funding was provided by Autism Speaks and the Simons Foundation.
ARTICLE:
Hazlett HC, Gu H, Munsell BC, Kim SH, Styner M, Wolff JJ, Elison JT, Swanson MR, Zhu H, Botteron KN, Collins DL, Constantino JN, Dager SR, Estes AM, Evans AC, Fonov VS, Gerig G, Kostopoulos P, McKinstry RC, Pandey J, Paterson S, Pruett Jr. JR, Schultz RT, Shaw DW, Zwaigenbaum L, Piven J and the IBIS Network. Early brain development in infants at high risk for autism spectrum disorder. Nature DOI: 10.1038/nature21369 (2017)
###
About the Eunice Kennedy Shriver National Institute of Child Health and Human Development (NICHD): NICHD conducts and supports research in the United States and throughout the world on fetal, infant and child development; maternal, child and family health; reproductive biology and population issues; and medical rehabilitation. For more information, visit NICHD's website.
About the National Institutes of Health (NIH): NIH, the nation's medical research agency, includes 27 Institutes and Centers and is a component of the U.S. Department of Health and Human Services. NIH is the primary federal agency conducting and supporting basic, clinical, and translational medical research, and is investigating the causes, treatments, and cures for both common and rare diseases. For more information about NIH and its programs, visit http://www.nih.gov.