Study finds that a second operation benefits the small subset choosing reoperation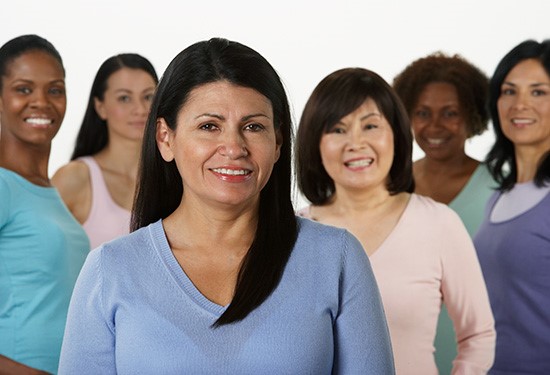 For women who experienced a recurrence of pelvic organ prolapse after a procedure called mesh hysteropexy, those who pursued additional surgery had symptoms early (most within 12 months after their initial surgery) and remained symptom-free after their second procedure, according to an analysis supported by the National Institutes of Health.
Understanding what causes recurrence and how women chose to manage their symptoms can help physicians offer personalized care and counseling. The research is supported by NIH's Eunice Kennedy Shriver National Institute of Child Health and Human Development (NICHD) through the Pelvic Floor Disorders Network. The findings are published in the International Urogynecology Journal.
Background
Pelvic organ prolapse is a type of pelvic floor disorder. It occurs when the support around the vagina weakens, and the surrounding organs can bulge into the vagina. Pelvic floor disorders are managed through lifestyle changes, as well as nonsurgical and surgical treatments. Treatments may also be combined to address one or more pelvic floor disorders.
In 2021, NICHD-funded researchers reported the outcomes of a national clinical study called the Study of Uterine Prolapse Procedures - Randomized Trial (SUPeR). The researchers found that of the two surgical procedures used to correct uterine prolapse—one which removed the uterus (hysterectomy) and one that suspended the uterus using vaginally-placed mesh (mesh hysteropexy)—the mesh hysteropexy procedure had a lower failure rate compared to hysterectomy after five years.
The current study focused on the characteristics of women who experienced a recurrence of prolapse after mesh hysteropexy, particularly those who elected reoperation during the five-year follow-up period.
Results
The study team found that 31 out of 91 (34%) of women in the mesh hysteropexy group experienced treatment "failure," defined by anatomic criteria or the recurrence of symptoms within five years. Within this group, only seven women opted for reoperation. All seven women reported bothersome symptoms by the 12- or 18-month checkup, and six women also met anatomic criteria for treatment failure.
After reoperation, all seven women remained symptom-free and were monitored for an average of 34 months after their second procedure, which included hysterectomy and apical suspension in most participants.
Among the 24 women who did not choose surgery to manage their recurrence, many did not experience symptoms. More than half met criteria for treatment failure based on anatomic definition alone. These outcomes directly contrast to the seven women with reoperation—all of whom experienced symptoms relatively early on.
Significance
The study shows that among 91 women who had the mesh hysteropexy procedure, only a small number, seven, chose reoperation after recurrence of symptoms. Those who did were safely and successfully treated with a second surgical procedure.
Reference
Napoé GS et al. Reoperation for prolapse recurrence after sacrospinous mesh hysteropexy: characteristics of women choosing retreatment and description of surgical approaches. International Urogynecology Journal DOI: 10.1007/s00192-022-05411-2 (2022)