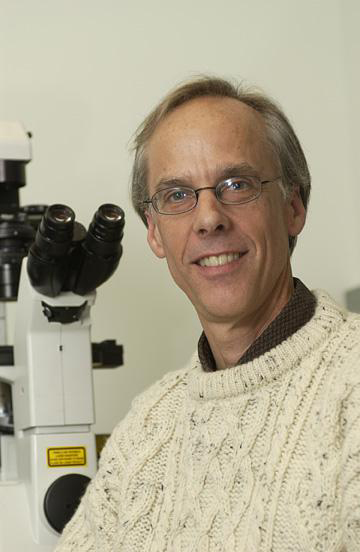 R. Douglas Fields, Ph.D., chief of the Section on Nervous System Development and Plasticity at NIH's Eunice Kennedy Shriver National Institute of Child Health and Human Development (NICHD) has been named a distinguished Fellow of the American Association for the Advancement of Science (AAAS).
Dr. Fields, who has been at NIH for more than 30 years, has pioneered research on brain connectivity and communication, particularly the interaction between neurons in the brain and glia cells, which are non-neuron cells in the central nervous system, the brain, and spinal cord.
AAAS cited Dr. Fields' contributions to the field of neuroscience, particularly his research on communication between neurons and non-neuron cells. His work has significantly advanced the understanding of how the interaction between these cells regulates development of the nervous system. Dr. Fields' recent findings have shown that brain cells, called astrocytes, alter the transmission speed of neurons to achieve an optimal flow of information.
AAAS formally announced the 2019 Fellows in the journal Science.