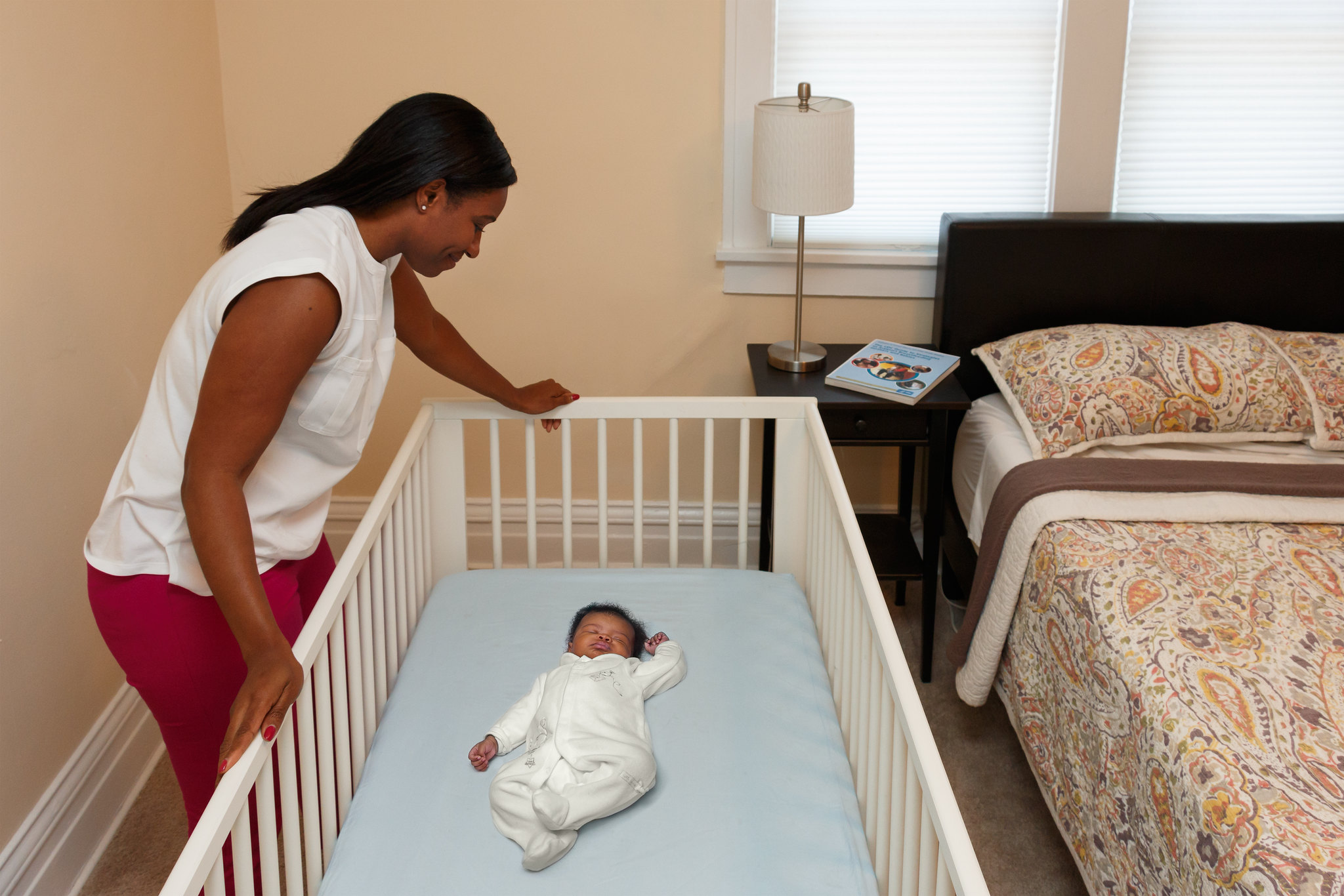 Recent findings from the Health Resources and Services Administration (HRSA), Centers for Disease Control and Prevention (CDC), and NICHD researchers show that safe infant sleep practices—which aim to reduce the risk of sudden infant death syndrome (SIDS) and other sleep-related causes of infant death—need improvement.
The study, published in Pediatrics (https://doi.org/10.1542/peds.2019-1286
), used data collected from 29 states through CDC's Pregnancy Risk Assessment Monitoring System.
Researchers found that although the message of placing babies on their backs to sleep to reduce the risk of SIDS is somewhat well known, information about other safe infant sleep practices is not reaching many caregivers.
"The findings from this study indicate that we need to redouble public awareness and provider training efforts on the safe sleep environment," said NICHD's Lorena Kaplan, M.P.H., CHES, who leads the NICHD-led Safe to Sleep® campaign.
NICHD and collaborators, including HRSA and CDC, launched the Safe to Sleep® campaign as the Back to Sleep campaign in 1994 to raise awareness among caregivers and healthcare providers about ways to reduce the risk of SIDS. The collaborators expanded the campaign to Safe to Sleep® in 2012 to focus on reducing risks for other sleep-related causes of infant death, such as suffocation.
Understanding SIDS and other types of sudden unexpected infant death has been a major objective of NICHD for decades. The institute's commitment to this goal was reaffirmed in the recently published NICHD Strategic Plan.
To learn more, select a link below:
Study Finds Safe Infant Sleep Practices Need Improvement (HRSA News Release)
Hirai, A.H., Kortsmit, K., Kaplan, L., Reiney, E., Parks, S.E., Perkins, M., Koso-Thomas, M., D'Angelo, D.V., & Shapiro-Mendoza, C.K. (2019). Prevalence and Factors Associated with Safe Infant Sleep. Pediatrics, e20191286. DOI:
https://doi.org/10.1542/peds.2019-1286